CAMS throws support behind new Townsville facility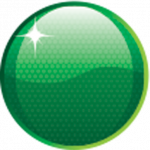 The Confederation of Australian Motor Sport has thrown its support behind plans for a new permanent motorsport facility in Townsville.
CAMS CEO Eugene Arocca this week met with members of the group behind the project, Driver Education and Motorsport Action Group, and an assortment of local dignitaries including MP Aaron Harper and Deputy Mayor Les Walker.
Dubbed DriveIt NQ, the proposed venue would include a 3.5km national level racing circuit, as well as a drag strip, speedway, off-road track and other driving training facilities.
Although no funding will be forthcoming from CAMS, the confederation has extended technical advice and support to DEMAG as it attempts to get the project off the ground.
"CAMS is extremely excited about this development and particularly pleased to support the proposed Motor Sport and Community Park," Arocca said.
"We feel that the work carried out to date by DriveIt NQ will ultimately bear fruit given the strong economic, sporting and community outcomes this venue will drive.
"This is a historic opportunity for a major track to be built in the middle of North Queensland and we feel it is only a matter of time before this becomes a reality."
DriveIt NQ already has a lease in place with the Townsville City Council on which the facility is to be built, 40kms from the CBD.
A development application has been submitted for the facility, which reportedly requires $23.3 million in order to proceed.
DriveIt NQ board member Greg Fitzgerald is confident that the project will get the green light.
"With this bolstered support we believe we can be successful with our pending MLP (market-led proposal) submission to be tabled prior to 23rd December," he said.
Townsville has held a Supercars street race since 2009 which was recently extended for a further three years.