Crump: Webber a normal bloke in an unreal world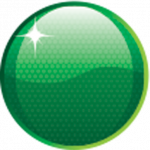 Three-time World Speedway champion Jason Crump has led the charge of tributes for fellow Australian Mark Webber on the eve of his retirement.
Porsche star Webber will have his final race in the closing round of the World Endurance Championship in Bahrain this weekend before taking up a role as an international ambassador for the German manufacturer.
Crump, who won his open world titles in 2004, 2006 and 2009, said there was no one who deserved the nickname of 'Aussie Grit' more than his long-time friend.
Crump spent a lot of time with Webber as they both raced at the pinnacle of their chosen sports in Europe and was never less than amazed by his people and business skills.
"I went to the Red Bull factory at Milton Keynes a few times with Mark, because the crew there used to do a bit of stuff on my bike for me," Crump told Speedcafe.com.
"The respect he had in that place from the lady serving coffee in the canteen to the smartest aerodynamicist was incredible.
"They all lit up when he walked in the room and he treated them all the same. It taught me so much on so many levels."
Crump had built a long-term friendship with Webber before he said an "unofficial" farewell to the F1 chapter of his career with his family and select group of friends in Austin, Texas in 2013.
"He obviously finished his career at the final round in Brazil, but it was just easier to bring everyone together in Austin and myself and (wife) Mel were privileged to be a part of it," said Crump.
"We are fortunate to call Mark and (wife) Ann friends and for them to include us in the Texas event was very special and something we won't forget."
"He spent the first 50 percent of his career fighting, begging and doing whatever it took to be in an Formula 1 seat," said Crump, who is now based back on the Gold Coast.
"He was just so focused on getting into F1 and I think that really shaped him as a person.
"Mark did everything at a truly professional level.
"Being as close as we were I was privy to so many of the things he had to face and work his way through and he always handled things in a dignified manner.
"At the same time he was a normal bloke in an unreal world and that set him apart.
"He did not forget his roots or his mates and nothing has changed.
"He always has time. He is a top human."
In a 12-year F1 career which produced nine wins and 42 podium finishes from 215 starts, Webber was regarded as tough as they come.
"He obviously reached the highest level in F1 but unfortunately he never realised the pinnacle of a Championship," said Crump.
"We all knew the situation at Red Bull where he had a bloke (Sebastian Vettel) fractionally better than him as a teammate and what went on there.
"It was great to see him have the chance to show his class and win the World Endurance Championship with Porsche last year.
"When you retire from racing everyone looks back and says, 'only if I had done this or if only I had done that'.
"Mark will look back knowing he gave it 110 percent."