Webber braces for emotional retirement in Bahrain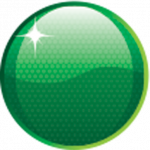 Mark Webber is hoping the final six hours of his full-time competition career will be trouble-free as he prepares to bow out in style in the season-ending World Endurance Championship round at Bahrain this weekend.
After announcing his retirement from professional racing last month, Webber says that all he asks for is to have a smooth race at the 5.4km Sakhir circuit.
While the 40-year-old, who shares the #1 Porsche 919 Hybrid with German Timo Bernhard and Kiwi Brendon Hartley, is not in contention to defend the World Endurance Championship drivers' title from last season, the nine-times F1 grand prix winner is looking for a dignified farewell.
"Bahrain is obviously not a normal race for me," Webber said.
"It will be pretty emotional. To arrive there knowing it is the last time I will compete seriously will be a big moment.
"I'm looking forward to the weekend. I've got a lot of friends coming from all around the world, especially from Australia and Europe, to watch me drive for the last time.
"Of course we would love to go out with a victory, but, irrespective of the result, I think it would be nice for me to have a smooth day and look back on a very, very long career of which I'm, of course, very proud.
"I thought about it a few times: I will walk away from the car just one more time – take the helmet and balaclava off and the ear plugs out, doing all these things for one last time.
"That will be very different, but I'm looking forward to not having to do this in the future."
Bahrain will also prove a weekend of mixed emotion for the 35-year-old Bernhard and 27-year-old Hartley.
Bernhard said: "Being the season's closing event and the last race for my team mate Mark, it definitely will be a highly emotional weekend.
"We will do everything that he can walk away with the best possible result for a nice farewell."
Hartley added: "In one way I'm looking forward to Bahrain and in another it is sad, because it will be the last weekend with Mark.
"We are no longer fighting for the drivers' world championship in the number 1 car, but we will do all we can to make sure Mark ends his career on a high and also will support our sister car."
While Porsche has previously wrapped up the WEC manufacturer's title, it is also in the box seat for the sister car of Romain Dumas, Neel Jani and Marc Lieb to win the drivers' title if the #2 machine can finish no worse than fifth.