VIDEO: Crash and Burn documentary trailer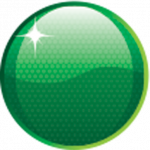 In the early 1980s Irish driver Tommy Byrne appeared destined to be the next great racing car driver.
Byrne was a prodigious talent with the world at his feet but his wild side of boozing, drug-taking and womanising saw him come and go in a flash.
He was as wild and as talented as they come but after having started in just two of the five F1 races he entered for the Theodore team in 1982, he was gone.
Now 58, Byrne was featured in a 2008 book co-authored by respected grand prix journalist Mark Hughes – Crash and Bryned: The Greatest Racing Driver You Never Saw.