McLaren confirms Ron Dennis departure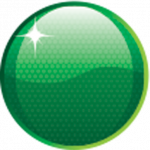 Ron Dennis has been forced to step down from his role as chairman and CEO of the McLaren Technology Group.
A decision was taken by the Woking operation's shareholders to place Dennis, whose contract expires in January, on gardening leave as a result of a two-year power struggle within the group.
Dennis had been locked in a battle to retain his position which saw him take the matter to the High Court last week.
The 69-year-old has become one of the most iconic senior figures in Formula 1 over the last 35 years leading McLaren to 10 drivers' championships and seven constructors' titles.
Despite the decision, Dennis will remain on the boards of McLaren Technology Group and McLaren Automotive Ltd and continues to hold a 25 percent stake in the business.
Bahrain consortium Mumtalakat holds a 50 percent share while businessman Mansour Ojjeh owns the remaining 25 percent.
A disappointed Dennis released a statement claiming the reason behind his exit were 'entirely spurious'.
"I am disappointed that the representatives of TAG and Mumtalakat, the other main shareholders in McLaren, have forced through this decision to place me on gardening leave, despite the strong warnings from the rest of the management team about the potential consequences of their actions on the business," said Dennis.
"The grounds they have stated are entirely spurious; my management style is the same as it has always been and is one that has enabled McLaren to become an automotive and technology group that has won 20 Formula 1 world championships and grown into an £850million a year business.
"Throughout that time I have worked closely with a series of talented colleagues, to whom I will always be extremely grateful, to keep McLaren at the cutting edge of technology.
"Ultimately it has become clear to me through this process that neither TAG nor Mumtalakat share my vision for McLaren and its true growth potential.
"But my first concern is to the business I have built and to its 3500 employees. I will continue to use my significant shareholding in both companies and my seats on both boards to protect the interests and value of McLaren and help shape its future.
"In addition I intend to launch a new technology investment fund once my contractual commitments with McLaren expire.
"This will capitalise on my expertise, my financial resources, together with external investment to pursue the many commercial opportunities I have been offered in recent years but have been unable to take up while being so committed to the existing business."
Dennis has overseen 158 of McLaren's 182 grand prix wins which was recognised in a statement from the squad confirming his departure.
"Over the past 35 years Ron's contribution to the success of McLaren has been colossal," read a statement.
"During his tenure the team won 17 world championships and 158 grands prix, making him the most successful leader in Formula 1 history.
"Like the company's founder, Bruce McLaren, Ron is, and always will be, one of the true greats of the sport."
McLaren has confirmed it is in the process of finding a replacement for Dennis.