Felipe Massa's emotional home F1 exit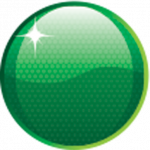 Popular Brazilian Felipe Massa has ridden an emotional rollercoaster after crashing out of his home grand prix at Interlagos.
Massa has explained that a torrent of emotions flooded his body after he marched back to the pits on foot with the Brazilian flag draped across his shoulders.
While making progress in 13th position, Massa crashed on lap 47, a cruel end in front of his passionate fellow Brazilians.
The retiring Massa will hoist his 250th and final F1 Grand Prix at Abu Dhabi's Yas Marina circuit in two weeks.
"It's impossible to explain my feelings from today, for everything that has happened," Massa said.
"I wanted to finish in the right way, with the flag on the top.
"Unfortunately, I couldn't, but I think God knows what to do. I was just walking, in front of my people, with this amazing reaction.
"Not just from the fans but from all the people in Formula One coming out to clap their hands for me.
"It's impossible to explain these emotions. I never expected this in my life, I don't think I deserved as much as this.
"The minimum I can say is thank you very much to everyone, all the people I've worked with, all of the fans.
"I will never forget this day."
Williams engineering boss Rob Smedley said that despite the outcome, the weekend had proved to be a special experience for the diminutive 35-year-old from Sao Paulo.
"It was a shame that Felipe had to end his race the way he did, as it would have been great for him to get a good result," Smedley said.
"You could see that he was absolutely filled with emotion, as he has been all weekend, and this final home race for him, in front of his fans and surrounded by friends and family must be something very special for him.
"It's been an emotional rollercoaster."