ASIAN WRAP: Cassidy claims Super GT podium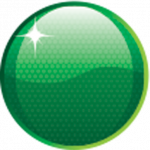 Super GT
New Zealander Nick Cassidy claimed the second podium of his Super GT career at the Motegi double header season finale.
The Auckland driver scored a third place finish in the penultimate race of the season at the Japanese venue alongside his Lexus co-driver Daisuke Ito.
A strong start promoted Ito to second in the early laps which he held until handing the car over to Cassidy.
Cassidy was then locked in a dice with former Formula 1 driver Heikki Kovalainen for the remainder of the race before succumbing to the Finn in the closing laps.
In the end, the Kiwi finished third behind the race winning Daiki Sasaki/Masataka Yanagida Nissan GT-R and the Kovalainen/Kohei Hirate Lexus RCF.
Kovalainen and Hirate combined to wrap up the championship by winning the final race of the year from the Kazuya Oshima/Andrea Caldarelli Lexus RCF.
The Lexus duo of Yuhi Sekiguchi/Yuji Kunimoto finished a distant third while Cassidy and Ito were fourth.
FIA Formula 4 South East Asia
Kiwi rising star Faine Kahia scored a trio of victories in the latest round of the FIA Formula 4 South East Asia Championship at Indonesia's Sentul International Circuit.
Kahia's weekend began by securing pole but his Race 1 hopes were dealt a blow when he suffered a spin in the tricky wet conditions.
The incident saw him retire from the heat as Singapore driver Danial Frost went on to take the chequered flag.
The young Kiwi fought back on Saturday by finishing fifth in Race 2 before producing a commanding performance to take out the third race by 4.2s from Presley Martono and Chia Wing Hoong.
Kahia emerged in a position to add to his win tally in Race 4 held on drying track after a brief rain shower.
Frost from pole although the former soon suffered as he struggled to manage his wet tyres on the rapidly drying surface.
In the closing stages Martono piled the pressure on Kahia which resulted in the Indonesian prevailing on home soil.
Kahia showed his class in the weekend's final two races by winning both heats by a comfortable margin from Martono.
The series heads to Malaysia's Sepang International Circuit for the next round from December 9-11.