Hamilton edges Rosberg to Brazilian GP pole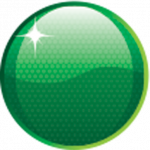 Lewis Hamilton will start the Brazilian Grand Prix from pole position after seeing off a spirited challenge from Mercedes team-mate Nico Rosberg.
After setting the initial pace following his first run in Q3, Hamilton needed to improve on his final lap to ensure he secured pole position.
The reigning world champion ended the session 0.10s quicker than Rosberg, who eclipsed Hamilton's early benchmark wth his final run.
"Every session today I was up front and able to maintain that position, finding a little bit more each time I went out," said Hamilton.
"I don't know how obvious it is watching at home but, with this being one of the shortest circuits on the calendar, it's somewhere that even the smallest margin can make a huge difference and it's usually close out there."
Kimi Raikkonen snatched third by improving on his last effort to leap ahead of the Red Bulls and Ferrari team-mate Sebastian Vettel.
Max Verstappen pipped Vettel to fourth by a hundredth of a second, while Daniel Ricciardo was left to settle for sixth after abandoning his final lap.
"I'm a bit disappointed, a little bit in myself," said Ricciardo.
"It was just that last lap; I had a good first sector, and then I just tried to save it, as opposed to finding more from the lap. I was probably a bit conservative.
"Maybe it's me being hard on myself, but there were a couple of corners where I was trying not to make a mistake, as opposed to trying to gain some time.
"It's close, so I think that makes it a bit more frustrating, but I'll learn from that."
Haas F1 enjoyed a much stronger showing as Romain Grosjean secured seventh as outgoing team-mate Esteban Gutierrez ended qualifying in 12th position.
Force India's Nico Hulkenberg and Sergio Perez occupied eighth and ninth, while McLaren's Fernando Alonso rounded out the top 10.
Valtteri Bottas emerged as the top Williams runner in 11th two spots ahead of Felipe Massa, who is competing in his final Brazilian Grand Prix.
Jenson Button was the highest profile casualty in Q1 as he struggled for pace in his McLaren Honda, leaving him 17th on the grid.
Manor's Esteban Ocon, who initially qualified 20th, incurred a three place grid drop for impeding Renault's Jolyon Palmer in Q1.
Result: Formula 1 Brazilian Grand Prix Qualifying
| Position | Driver | Team | Time | Gap |
| --- | --- | --- | --- | --- |
| 1 | Lewis Hamilton | Mercedes | 1:10.73s | – |
| 2 | Nico Rosberg | Mercedes | 1:10.83 | +0.10s |
| 3 | Kimi Raikkonen | Ferrari | 1:11.40 | +0.66 |
| 4 | Max Verstappen | Red Bull/Renault | 1:11.48 | +0.74 |
| 5 | Sebastian Vettel | Ferrari | 1:11.49 | +0.75 |
| 6 | Daniel Ricciardo | Red Bull/Renault | 1:11.54 | +0.80 |
| 7 | Romain Grosjean | Haas/Ferrari | 1:11.93 | +1.20 |
| 8 | Nico Hulkenberg | Force India/Mercedes | 1:12.10 | +1.36 |
| 9 | Sergio Perez | Force India/Mercedes | 1:12.16 | +1.42 |
| 10 | Fernando Alonso | McLaren/Honda | 1:12.26 | +1.53 |
| 11 | Valtteri Bottas | Williams/Mercedes | 1:12.42 | Q2 |
| 12 | Esteban Gutierrez | Haas/Ferrari | 1:12.43 | Q2 |
| 13 | Felipe Massa | Williams/Mercedes | 1:12.52 | Q2 |
| 14 | Daniil Kvyat | Toro Rosso/Ferrari | 1:12.72 | Q2 |
| 15 | Carlos Sainz | Toro Rosso/Ferrari | 1:12.92 | Q2 |
| 16 | Jolyon Palmer | Renault | 1:13.25 | Q2 |
| 17 | Jenson Button | McLaren/Honda | 1:13.27 | Q1 |
| 18 | Kevin Magnussen | Renault | 1:13.41 | Q1 |
| 19 | Pascal Wehrlein | Manor/Mercedes | 1:13.42 | Q1 |
| 20 | Marcus Ericsson | Sauber/Ferrari | 1:13.62 | Q1 |
| 21 | Felipe Nasr | Sauber/Ferrari | 1:13.68 | Q1 |
| 22 | Esteban Ocon | Manor/Mercedes | 1:13.43 | Three place penalty |