Hamilton dominates Brazilian GP practice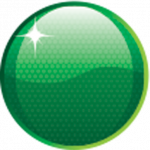 Lewis Hamilton proved the man to beat in Friday practice as he topped both sessions ahead of this weekend's Brazilian Grand Prix.
The reigning world champion clocked the quickest time in the opening 90 minute session held in dry conditions at the Interlagos Circuit.
Hamilton posted a 1:11.89s effort on soft compound tyres to edge Red Bull's Max Verstappen, who was the only other driver to dip into the 1 minute 11s bracket.
"It's been a good day," said Hamilton.
"We got through all of our run programmes and the car is feeling really good."
The Dutch teenager was a mere 0.09s shy of Hamilton who is fighting to keep his title hopes alive.
Hamilton's Mercedes team-mate Nico Rosberg was third fastest overall, 0.2s away from the benchmark time.
The German will clinch a maiden world championship if he wins Sunday's race regardless of where Hamilton finishes.
The sister Red Bull of Daniel Ricciardo ended Friday fourth fastest with his best time also arriving in the first session.
Skies threatened rain in the second 90 minute hit-out although the track stayed dry.
Williams enjoyed a strong showing with Valterri Bottas and Felipe Massa establishing themselves as Mercedes' nearest rivals in Practice 2.
The pair's times were good enough for fifth and sixth overall.
Ferrari meanwhile struggled to match the pace of the front runners as Sebastian Vettel and Kimi Raikkonen left the circuit more than a second shy of Hamilton in seventh and eighth respectively.
Raikkonen was investigated after the session for an incident involving Toro Rosso's Carlos Sainz.
The Ferrari driver appeared to cut in front of the Spaniard to dive into the pits after the pair had run in close proximity earlier in the session.
The top 10 was completed by the Force India duo of Sergio Perez and Nico Hulkenberg.
It proved to be a challenging day for McLaren who were hit by problems that restricted Jenson Button and Fernando Alonso to 19 and 18 laps respectively in the second outing.
Although running was limited, the duo sat 10th and 11th in the results for Practice 2.
Result: Formula 1 Brazilian Grand Prix Practice 1
| Position | Driver | Car | Time | Gap | Laps |
| --- | --- | --- | --- | --- | --- |
| 1 | Lewis Hamilton | Mercedes | 1:11.89s | – | 32 |
| 2 | Max Verstappen | Red Bull/Renault | 1:11.99 | +0.09s | 29 |
| 3 | Nico Rosberg | Mercedes | 1:12.12 | +0.23 | 26 |
| 4 | Daniel Ricciardo | Red Bull/Renault | 1:12.37 | +0.47 | 27 |
| 5 | Valtteri Bottas | Williams/Mercedes | 1:13.12 | +1.23 | 36 |
| 6 | Sergio Perez | Force India/Mercedes | 1:13.28 | +1.39 | 31 |
| 7 | Nico Hulkenberg | Force India/Mercedes | 1:13.29 | +1.39 | 33 |
| 8 | Felipe Massa | Williams/Mercedes | 1:13.31 | +1.42 | 33 |
| 9 | Sebastian Vettel | Ferrari | 1:13.56 | +1.67 | 24 |
| 10 | Kimi Raikkonen | Ferrari | 1:13.56 | +1.67 | 26 |
| 11 | Carlos Sainz | Toro Rosso/Ferrari | 1:13.71 | +1.81 | 22 |
| 12 | Daniil Kvyat | Toro Rosso/Ferrari | 1:14.09 | +2.19 | 15 |
| 13 | Jenson Button | McLaren/Honda | 1:14.25 | +2.35 | 27 |
| 14 | Fernando Alonso | McLaren/Honda | 1:14.29 | +2.40 | 26 |
| 15 | Romain Grosjean | Haas/Ferrari | 1:14.50 | +2.61 | 25 |
| 16 | Felipe Nasr | Sauber/Ferrari | 1:14.63 | +2.73 | 21 |
| 17 | Marcus Ericsson | Sauber/Ferrari | 1:14.65 | +2.75 | 23 |
| 18 | Esteban Ocon | Manor/Mercedes | 1:14.82 | +2.93 | 30 |
| 19 | Jolyon Palmer | Renault | 1:14.90 | +3.01 | 32 |
| 20 | Pascal Wehrlein | Manor/Mercedes | 1:14.94 | +3.05 | 32 |
| 21 | Charles Leclerc | Haas/Ferrari | 1:15.39 | +3.49 | 27 |
| 22 | Sergey Sirotkin | Renault | 1:15.80 | +3.90 | 10 |
Result: Formula 1 Brazilian Grand Prix Practice 2
| Position | Driver | Car | Time | Gap | Laps |
| --- | --- | --- | --- | --- | --- |
| 1 | Lewis Hamilton | Mercedes | 1:12.27s | – | 41 |
| 2 | Nico Rosberg | Mercedes | 1:12.30 | +0.03s | 40 |
| 3 | Valtteri Bottas | Williams/Mercedes | 1:12.76 | +0.49 | 47 |
| 4 | Felipe Massa | Williams/Mercedes | 1:12.78 | +0.51 | 43 |
| 5 | Daniel Ricciardo | Red Bull/Renault | 1:12.82 | +0.55 | 43 |
| 6 | Max Verstappen | Red Bull/Renault | 1:12.92 | +0.65 | 45 |
| 7 | Sebastian Vettel | Ferrari | 1:13.00 | +0.73 | 45 |
| 8 | Kimi Raikkonen | Ferrari | 1:13.04 | +0.77 | 24 |
| 9 | Nico Hulkenberg | Force India/Mercedes | 1:13.29 | +1.02 | 42 |
| 10 | Jenson Button | McLaren/Honda | 1:13.44 | +1.16 | 19 |
| 11 | Fernando Alonso | McLaren/Honda | 1:13.57 | +1.30 | 18 |
| 12 | Daniil Kvyat | Toro Rosso/Ferrari | 1:13.68 | +1.41 | 46 |
| 13 | Carlos Sainz | Toro Rosso/Ferrari | 1:13.80 | +1.53 | 47 |
| 14 | Sergio Perez | Force India/Mercedes | 1:13.91 | +1.64 | 38 |
| 15 | Romain Grosjean | Haas/Ferrari | 1:14.07 | +1.80 | 35 |
| 16 | Kevin Magnussen | Renault | 1:14.10 | +1.83 | 47 |
| 17 | Felipe Nasr | Sauber/Ferrari | 1:14.30 | +2.03 | 40 |
| 18 | Esteban Ocon | Manor/Mercedes | 1:14.31 | +2.04 | 46 |
| 19 | Jolyon Palmer | Renault | 1:14.43 | +2.16 | 43 |
| 20 | Esteban Gutierrez | Haas/Ferrari | 1:14.55 | +2.28 | 42 |
| 21 | Marcus Ericsson | Sauber/Ferrari | 1:14.69 | +2.42 | 21 |
| 22 | Pascal Wehrlein | Manor/Mercedes | 1:14.95 | +2.68 | 22 |