Haas F1 confirms Kevin Magnussen for 2017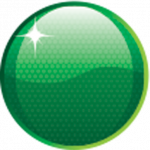 Haas F1 has officially confirmed that Kevin Magnussen will replace Esteban Gutierrez at the American outfit next season.
The 24-year-old had been expected to join the team alongside Frenchman Romain Grosjean after turning down an offer to extend his stay at Renault.
The announcement will see Magnussen drive for a third Formula 1 team in his short career having raced for McLaren in 2014 and Renault this year.
"This is a fantastic opportunity and I'm very happy to be a part of Haas F1 Team," said Magnussen.
"Obviously, I'm confident in my abilities as a Formula One driver, but I'm also very confident of what Haas F1 Team can do in its second season and every season thereafter.
"Gene Haas has come into Formula One with a strong vision and a different way of doing things. He's making it work and work well.
"I've had a good vantage point all season long, and I'm looking forward to getting behind the wheel of next year's Haas VF-17."
Team founder Gene Haas says Magnussen has been a long time target for the outfit and is confident he will help push the new operation forward.
"From the time we began looking at drivers, Kevin Magnussen was always on our short list," said Haas.
"He's accomplished a lot in a very short period of time, and we feel like he can accomplish a lot with us.
"Our second season will bring a new set of challenges, and we feel that pairing Kevin with Romain will help us develop our new car and continue our growth.
"I want to thank Esteban Gutiérrez for all of his efforts. He's been an instrumental part of our first year in Formula One and we're looking forward to finishing the season strong with him and Romain."