Bowman stuns with Phoenix pole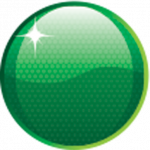 Alex Bowman, the man substituting for Dale Earnhardt Jr., has scored his first pole in NASCAR Sprint Cup Series by setting the fastest time at Phoenix International Raceway.
The Arizona native's first pole position comes in the 80th start of his Sprint Cup career.
"Man, it's amazing," said Bowman.
"We weren't really that strong in qualifying trim in practice (earlier on Friday). I don't really know where that came from, but I just can't thank everybody at Hendrick Motorsports enough.
"To do this in Phoenix, so close to home, means so much to me. We have had such fast race cars. We haven't had an ounce of luck, but to get a pole here means a lot."
Earnhardt is at the track this weekend and was first to congratulate the super-sub.
"This is his hometown, kind of, so it's awesome that all his friends are around to see him do this," Earnhardt said.
"This is great for his career. This is exactly what we were hoping to happen for him. Hopefully, he can put it together on Sunday."
Kyle Larson will share the front row with another driver not in the running for the Sprint Cup title, rookie Chase Elliott, set to start third alongside Joey Logano.
This weekend's 312-lap encounter is the final race in the Round of 8 to determine the final four qualifiers for the Championship 4 finale at Homestead-Miami Speedway. Only Jimmie Johnson, who qualified 17th Friday, and Carl Edwards (11th) have clinched title shots, leaving two open spots up for grabs among the six remaining postseason hopefuls.
The rest of the contenders will see Denny Hamlin start fifth, Kevin Harvick in sixth, Matt Kenseth in 10th, Kurt Busch in 12th and Kyle Busch back in 19th.
Harvick is the one to watch with eight Phoenix victories including five of the last six races at the Arizona track.
Frustration for Martin Truex Jr. who will start last in the 40-car field after his Toyota failed to make a lap. After a crash in his primary car in Friday practice, the team had difficulties getting the back-up through inspection. After working on the car, the crew simply ran out of time after officials only cleared the car with around a minute to run in the first 20-minute segment.
QUALIFYING: Can-Am 500 – Phoenix International Raceway
 

| POS. | | CAR # | DRIVER | MAKE | SPONSOR | MPH | TIME | GAP |
| --- | --- | --- | --- | --- | --- | --- | --- | --- |
| 1 | | 88 | Alex Bowman | | Nationwide | 140.521 | 25.619 | Leader |
| 2 | | 42 | Kyle Larson | | Target | 140.263 | 25.666 | –0.047 |
| 3 | | 24 | Chase Elliott | | SunEnergy1 | 140.236 | 25.671 | –0.052 |
| 4 | | 22 | Joey Logano | | Shell Pennzoil | 140.138 | 25.689 | –0.070 |
| 5 | | 11 | Denny Hamlin | | FedEx Ground | 140.072 | 25.701 | –0.082 |
| 6 | | 4 | Kevin Harvick | | Jimmy John's Chevrolet SS | 139.980 | 25.718 | –0.099 |
| 7 | | 3 | Austin Dillon | | American Ethanol | 139.708 | 25.768 | –0.149 |
| 8 | | 21 | Ryan Blaney | | SKF | 139.638 | 25.781 | –0.162 |
| 9 | | 1 | Jamie McMurray | | Sherwin Williams | 139.486 | 25.809 | –0.190 |
| 10 | | 20 | Matt Kenseth | | Dollar General | 139.427 | 25.820 | –0.201 |
| 11 | | 19 | Carl Edwards | | Stanley | 139.303 | 25.843 | –0.224 |
| 12 | | 41 | Kurt Busch | | Monster Energy / Haas Automaton Chevrolet SS | 139.179 | 25.866 | –0.247 |
| 13 | | 5 | Kasey Kahne | | Farmers Insurance | 139.249 | 25.853 | –0.234 |
| 14 | | 2 | Brad Keselowski | | Miller Lite | 139.238 | 25.855 | –0.236 |
| 15 | | 31 | Ryan Newman | | Cat Minestar | 139.222 | 25.858 | –0.239 |
| 16 | | 10 | Danica Patrick | | Nature's Bakery Chevrolet SS | 139.217 | 25.859 | –0.240 |
| 17 | | 48 | Jimmie Johnson | | Kobalt | 139.190 | 25.864 | –0.245 |
| 18 | | 47 | AJ Allmendinger | | Fry's/Clorox | 138.969 | 25.905 | –0.286 |
| 19 | | 18 | Kyle Busch | | M&M's Core | 138.878 | 25.922 | –0.303 |
| 20 | | 27 | Paul Menard | | Rustoleum / Menards | 138.723 | 25.951 | –0.332 |
| 21 | | 17 | Ricky Stenhouse Jr | | Roush Performance Ford Fusion | 138.696 | 25.956 | –0.337 |
| 22 | | 13 | Casey Mears | | GEICO Military | 138.122 | 26.064 | –0.445 |
| 23 | | 6 | Trevor Bayne | | Advocare Ford Fusion | 137.836 | 26.118 | –0.499 |
| 24 | | 16 | Greg Biffle | | Performance Plus Ford Fusion | 137.431 | 26.195 | –0.576 |
| 25 | | 14 | Tony Stewart | | Mobil 1 Chevrolet SS | 137.825 | 26.120 | –0.501 |
| 26 | | 95 | Michael McDowell | | ON Semiconductors / Malwarebytes | 137.641 | 26.155 | –0.536 |
| 27 | | 43 | Aric Almirola | | USAF | 137.636 | 26.156 | –0.537 |
| 28 | | 38 | Landon Cassill | | MDS Transport | 137.169 | 26.245 | –0.626 |
| 29 | | 7 | Regan Smith | | Nikko RC / Toy State Chevrolet | 136.965 | 26.284 | –0.665 |
| 30 | | 34 | Chris Buescher | | Dockside Logistics | 136.898 | 26.297 | –0.678 |
| 31 | | 23 | David Ragan | | Dr. Pepper | 136.457 | 26.382 | –0.763 |
| 32 | | 83 | Matt DiBenedetto | | JAS Expedited Trucking | 136.322 | 26.408 | –0.789 |
| 33 | | 44 | Brian Scott | | Safeway Ford | 136.157 | 26.440 | –0.821 |
| 34 | | 15 | Clint Bowyer | | 5-Hour Energy | 136.132 | 26.445 | –0.826 |
| 35 | | 32 | Jeffrey Earnhardt | | Can-Am / Kappa | 135.298 | 26.608 | –0.989 |
| 36 | | 46 | Michael Annett | | Pilot Flying J | 135.191 | 26.629 | –1.010 |
| 37 | | 30 | Gray Gaulding | | Feed The Children | 134.837 | 26.699 | –1.080 |
| 38 | | 98 | Reed Sorenson | | Speed Stick Chevy | 132.949 | 27.078 | –1.459 |
| 39 | | 55 | D.J. Kennington | | Northern Provincial Pipelines | 132.616 | 27.146 | –1.527 |
| 40 | | 78 | Martin Truex Jr | | Furniture Row / Denver Mattress | 0.000 | 0.000 | -25.619 |