Motorcycle racing temporarily banned at Barbagallo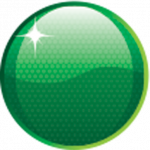 State and national bodies have agreed to bring a halt to motorcycle racing at Barbagallo while a government report into the circuit's safety is assessed.
Chris Adley was the sixth motorcycle rider to lose his life at the circuit since 2000 last weekend.
The death ironically came a day after a safety audit of Barbagallo, commissioned in June, was released by the Department of Sport and Recreation.
Operators of the circuit, the WA Sporting Car Club, have also heeded advice to cancel scheduled motorcycle meetings in line with the stance taken by Motorcycling Australia and Motorcycling Western Australia.
"MA and MWA have welcomed the DSR commissioned report – the Wanneroo Safety Enhancement Assessment – that allows the opportunity for us to improve our sport," a statement on the Motorcycling Western Australia's website read.
"We take safety very seriously and are always looking at continuous improvement processes that sees this occur. This report provides us with more valuable information to ensure the sport remains safe.
"Whilst we are assessing the contents of this report we have taken the appropriate precautionary approach of ceasing motorcycle racing activities on this track.
"We will announce shortly when racing activities will resume."