Jolyon Palmer stays put at Renault in 2017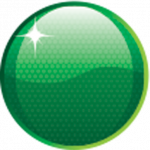 British racer Jolyon Palmer will remain at the Renault Formula 1 team for the 2017 season.
Palmer's seat had been up in the air at Renault while Force India refugee Nico Hulkenberg came into the squad to replace the Haas-bound Kevin Magnussen.
The 25-year-old graduated to the race seat at Renault this year after joining the team in its previous guise as Lotus as the third driver in 2015.
Renault Sport chairman Jerome Stoll says Palmer will benefit from the addition of the talented Hulkenberg.
"The line-up of Jolyon and Nico harnesses the benefits of continuity and fresh blood," Palmer said.
"I am sure that having Nico as a team-mate will help push Jolyon to greater achievements.
"We thank Kevin Magnussen for his efforts in 2016 as he has done a great job for us this year. We wish him all the best for 2017 and beyond."
"We have been impressed with his increasingly strong performances on track as the season has progressed."
"We are confident that the combination of Jolyon and Nico Hulkenberg offers a very promising driving force to meet our goals."
Palmer has endured a problematic run in his fledgling F1 career to date however he was buoyed by a much-needed career best 10th place at the Malaysian Grand Prix.
Palmer is thrilled to be given another opportunity.
"I can't wait to reward the team's faith in me on track," Palmer said.
"Having worked out of Enstone since 2015 I can fully appreciate the development of the infrastructure this year.
"This means I share the excitement of the team looking to 2017 and our new car.
"For me, it's been a steep learning curve driving in Formula 1 and I know that I am performing better than ever, and that there's still more to come."