Liberty Media F1 deal could face UK investigation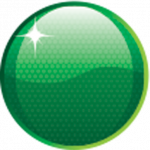 Liberty Media's acquisition of Formula 1 could undergo an investigation by Britain's Competition and Markets Authority (CMA).
The government run organisation is considering a potential case to ensure the planned $US8billion ($AUD10.4 billion) purchase, announced in September, abides by Britain's anti-competition legislation.
Liberty Media has acquired an 18.7 percent minority stake in F1 parent company Delta Topco, with a full takeover expected to be completed in the new year, subject to conditions.
The CMA has released a statement via its website outlining its position while a deadline of November 21 has been set for parties to submit any claims that the deal breaches UK law.
"The CMA is considering whether it is or may be the case that this transaction has resulted in the creation of a relevant merger situation under the merger provisions of the Enterprise Act 2002 and, if, so, whether the creation of that situation has resulted, or may be expected to result, in a substantial lessening of competition within any market or markets in the United Kingdom for goods or services," read the statement.
The CMA will confirm by January 5 if a formal investigation into the matter will be undertaken.