Edwards claims win in rain hit Texas 500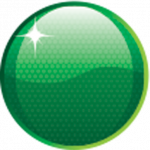 Carl Edwards staked his claim on the NASCAR Sprint Cup Chase by winning a rain-shortened AAA Texas 500.
Edwards was at the front of the pack when the race was red flagged on Lap 293, 41 short of its full distance.
The start of the race had been delayed by almost six hours after rain hit the area.
Joey Logano had led for a dominating 178 laps before finishing second while Martin Truex jr was third.
Last of the Chase contenders in points, Edwards (#19 Joe Gibbs Racing Toyota) almost certainly had to win either in Texas or at Phoenix's penultimate round next week to keep alive his title hopes.
He joins last week's Martinsville winner Jimmie Johnson in being locked into the four-man Homestead Chase decider.
Kevin Harvick put an end to the polesitter, Austin Dillon's run by tapping him into the wall bringing out the seventh caution period with what would be just short of 40 laps remaining.
"He didn't check (up). He had the opportunity to," Dillon said.
"He didn't like it, I guess, that the silver-spooned kid was outrunning him tonight."
Chase Elliot was fourth ahead of Chase contenders Kyle Busch, Kevin Harvick and Matt Kenseth.
VIDEO: Race recap

Result: AAA Texas 500
| | | | | | | | | | |
| --- | --- | --- | --- | --- | --- | --- | --- | --- | --- |
| POS. | CAR # | DRIVER | MAKE | START | LAPS | LAPS LED | FINAL STATUS | POINTS | BONUS POINTS |
| 1 | 19 | Carl Edwards | Toyota | 9 | 293 | 36 | Running | 44 | 4 |
| 2 | 22 | Joey Logano | Ford | 2 | 293 | 178 | Running | 41 | 2 |
| 3 | 78 | Martin Truex Jr | Toyota | 12 | 293 | 66 | Running | 39 | 1 |
| 4 | 24 | Chase Elliott | Chevrolet | 11 | 293 | 3 | Running | 38 | 1 |
| 5 | 18 | Kyle Busch | Toyota | 24 | 293 | 2 | Running | 37 | 1 |
| 6 | 4 | Kevin Harvick | Chevrolet | 3 | 293 | 0 | Running | 35 | 0 |
| 7 | 20 | Matt Kenseth | Toyota | 7 | 293 | 0 | Running | 34 | 0 |
| 8 | 5 | Kasey Kahne | Chevrolet | 31 | 293 | 0 | Running | 33 | 0 |
| 9 | 11 | Denny Hamlin | Toyota | 17 | 293 | 1 | Running | 33 | 1 |
| 10 | 31 | Ryan Newman | Chevrolet | 18 | 293 | 0 | Running | 31 | 0 |
| 11 | 48 | Jimmie Johnson | Chevrolet | 19 | 293 | 0 | Running | 30 | 0 |
| 12 | 21 | Ryan Blaney | Ford | 8 | 293 | 0 | Running | 29 | 0 |
| 13 | 88 | Alex Bowman | Chevrolet | 16 | 293 | 0 | Running | 0 | 0 |
| 14 | 2 | Brad Keselowski | Ford | 4 | 293 | 0 | Running | 27 | 0 |
| 15 | 42 | Kyle Larson | Chevrolet | 5 | 293 | 0 | Running | 26 | 0 |
| 16 | 17 | Ricky Stenhouse Jr | Ford | 20 | 293 | 0 | Running | 25 | 0 |
| 17 | 47 | AJ Allmendinger | Chevrolet | 14 | 293 | 0 | Running | 24 | 0 |
| 18 | 16 | Greg Biffle | Ford | 25 | 292 | 0 | Running | 23 | 0 |
| 19 | 1 | Jamie McMurray | Chevrolet | 15 | 292 | 0 | Running | 22 | 0 |
| 20 | 41 | Kurt Busch | Chevrolet | 10 | 292 | 0 | Running | 21 | 0 |
| 21 | 34 | Chris Buescher | Ford | 30 | 292 | 0 | Running | 20 | 0 |
| 22 | 43 | Aric Almirola | Ford | 21 | 292 | 0 | Running | 19 | 0 |
| 23 | 95 | Michael McDowell | Chevrolet | 28 | 291 | 0 | Running | 18 | 0 |
| 24 | 10 | Danica Patrick | Chevrolet | 22 | 291 | 0 | Running | 17 | 0 |
| 25 | 15 | Clint Bowyer | Chevrolet | 27 | 291 | 0 | Running | 16 | 0 |
| 26 | 7 | Regan Smith | Chevrolet | 32 | 291 | 0 | Running | 15 | 0 |
| 27 | 44 | Brian Scott | Ford | 29 | 291 | 0 | Running | 14 | 0 |
| 28 | 27 | Paul Menard | Chevrolet | 6 | 290 | 0 | Running | 13 | 0 |
| 29 | 38 | Landon Cassill | Ford | 34 | 290 | 0 | Running | 12 | 0 |
| 30 | 6 | Trevor Bayne | Ford | 26 | 289 | 0 | Running | 11 | 0 |
| 31 | 14 | Tony Stewart | Chevrolet | 23 | 288 | 0 | Running | 10 | 0 |
| 32 | 46 | Michael Annett | Chevrolet | 37 | 287 | 0 | Running | 9 | 0 |
| 33 | 23 | David Ragan | Toyota | 36 | 287 | 1 | Running | 9 | 1 |
| 34 | 83 | Jeffrey Earnhardt | Toyota | 33 | 285 | 0 | Running | 7 | 0 |
| 35 | 55 | Reed Sorenson | Toyota | 38 | 285 | 0 | Running | 6 | 0 |
| 36 | 32 | Joey Gase | Ford | 39 | 280 | 0 | Running | 0 | 0 |
| 37 | 3 | Austin Dillon | Chevrolet | 1 | 262 | 6 | Accident | 5 | 1 |
| 38 | 93 | Ryan Ellis | Toyota | 35 | 261 | 0 | Running | 0 | 0 |
| 39 | 13 | Casey Mears | Chevrolet | 13 | 260 | 0 | Accident | 2 | 0 |
| 40 | 30 | Josh Wise | Chevrolet | 40 | 257 | 0 | Electrical | 1 | 0 |
STANDINGS
| | | | | | | | | |
| --- | --- | --- | --- | --- | --- | --- | --- | --- |
| POS | DRIVER | POINTS | BEHIND | STARTS | WINS | TOP 5 | TOP 10 | DNF |
| 1 | Jimmie Johnson | 4074 | Leader | 34 | 4 | 10 | 15 | 4 |
| 2 | Joey Logano | 4074 | Leader | 34 | 2 | 14 | 24 | 3 |
| 3 | Kyle Busch | 4074 | Leader | 34 | 4 | 16 | 23 | 5 |
| 4 | Matt Kenseth | 4073 | –1 | 34 | 2 | 8 | 18 | 4 |
| 5 | Denny Hamlin | 4072 | –2 | 34 | 3 | 12 | 20 | 4 |
| 6 | Kevin Harvick | 4056 | –18 | 34 | 4 | 15 | 25 | 3 |
| 7 | Carl Edwards | 4049 | –25 | 34 | 3 | 9 | 18 | 5 |
| 8 | Kurt Busch | 4040 | –34 | 34 | 1 | 8 | 20 | 2 |
| 9 | Martin Truex Jr | 2265 | –1809 | 34 | 4 | 8 | 17 | 2 |
| 10 | Brad Keselowski | 2234 | –1840 | 34 | 4 | 16 | 22 | 2 |
| 11 | Chase Elliott | 2223 | –1851 | 34 | 0 | 10 | 16 | 2 |
| 12 | Kyle Larson | 2209 | –1865 | 34 | 1 | 8 | 13 | 2 |
| 13 | Austin Dillon | 2192 | –1882 | 34 | 0 | 4 | 13 | 3 |
| 14 | Tony Stewart | 2166 | –1908 | 26 | 1 | 5 | 8 | 4 |
| 15 | Jamie McMurray | 2165 | –1909 | 34 | 0 | 1 | 11 | 2 |
| 16 | Chris Buescher | 2143 | –1931 | 34 | 1 | 2 | 2 | 4 |
| 17 | Kasey Kahne | 866 | –3208 | 34 | 0 | 3 | 13 | 1 |
| 18 | Ryan Newman | 850 | –3224 | 34 | 0 | 2 | 10 | 2 |
| 19 | AJ Allmendinger | 773 | –3301 | 34 | 0 | 2 | 8 | 4 |
| 20 | Ryan Blaney | 764 | –3310 | 34 | 0 | 3 | 8 | 2 |
| 21 | Ricky Stenhouse Jr | 743 | –3331 | 34 | 0 | 4 | 6 | 4 |
| 22 | Trevor Bayne | 728 | –3346 | 34 | 0 | 2 | 5 | 2 |
| 23 | Danica Patrick | 655 | –3419 | 34 | 0 | 0 | 0 | 3 |
| 24 | Greg Biffle | 642 | –3432 | 34 | 0 | 1 | 3 | 7 |
| 25 | Paul Menard | 620 | –3454 | 34 | 0 | 0 | 2 | 6 |
| 26 | Aric Almirola | 618 | –3456 | 34 | 0 | 0 | 1 | 6 |
| 27 | Clint Bowyer | 593 | –3481 | 34 | 0 | 0 | 3 | 2 |
| 28 | Casey Mears | 510 | –3564 | 34 | 0 | 0 | 0 | 3 |
| 29 | Landon Cassill | 489 | –3585 | 34 | 0 | 0 | 0 | 1 |
| 30 | Michael McDowell | 462 | –3612 | 29 | 0 | 0 | 1 | 2 |
| 31 | Dale Earnhardt Jr | 461 | –3613 | 18 | 0 | 5 | 6 | 4 |
| 32 | Brian Scott | 444 | –3630 | 34 | 0 | 1 | 1 | 5 |
| 33 | Regan Smith | 435 | –3639 | 33 | 0 | 1 | 2 | 5 |
| 34 | David Ragan | 433 | –3641 | 34 | 0 | 0 | 0 | 5 |
| 35 | Matt DiBenedetto | 356 | –3718 | 33 | 0 | 0 | 1 | 9 |
| 36 | Michael Annett | 300 | –3774 | 33 | 0 | 0 | 0 | 4 |
| 37 | Cole Whitt | 276 | –3798 | 26 | 0 | 0 | 0 | 5 |
| 38 | Jeff Gordon | 218 | –3856 | 8 | 0 | 0 | 2 | 0 |
| 39 | Reed Sorenson | 184 | –3890 | 26 | 0 | 0 | 0 | 4 |
| 40 | Josh Wise | 168 | –3906 | 28 | 0 | 0 | 0 | 8 |
| 41 | Jeffrey Earnhardt | 141 | –3933 | 20 | 0 | 0 | 0 | 2 |
| 42 | Brian Vickers | 86 | –3988 | 5 | 0 | 0 | 1 | 1 |
| 43 | Bobby Labonte | 61 | –4013 | 4 | 0 | 0 | 0 | 0 |
| 44 | David Gilliland | 46 | –4028 | 2 | 0 | 0 | 0 | 0 |
| 45 | Michael Waltrip | 42 | –4032 | 2 | 0 | 0 | 0 | 0 |
| 46 | Boris Said | 17 | –4057 | 1 | 0 | 0 | 0 | 0 |
| 47 | Patrick Carpentier | 11 | –4063 | 2 | 0 | 0 | 0 | 0 |
| 48 | Eddie MacDonald | 5 | –4069 | 1 | 0 | 0 | 0 | 0 |
| 49 | Alex Kennedy | 5 | –4069 | 1 | 0 | 0 | 0 | 1 |
| 50 | Robert Richardson | 3 | –4071 | 1 | 0 | 0 | 0 | 1 |
| 51 | Gray Gaulding | 2 | –4072 | 1 | 0 | 0 | 0 | 1 |
| 52 | Alex Bowman | 0 | –4074 | 8 | 0 | 0 | 2 | 1 |
| 53 | Ty Dillon | 0 | –4074 | 10 | 0 | 0 | 0 | 0 |
| 54 | Dylan Lupton | 0 | –4074 | 3 | 0 | 0 | 0 | 0 |
| 55 | Ryan Reed | 0 | –4074 | 1 | 0 | 0 | 0 | 0 |
| 56 | Jeb Burton | 0 | –4074 | 2 | 0 | 0 | 0 | 0 |
| 57 | Joey Gase | 0 | –4074 | 6 | 0 | 0 | 0 | 0 |
| 58 | Ryan Ellis | 0 | –4074 | 4 | 0 | 0 | 0 | 0 |
| 59 | Timmy Hill | 0 | –4074 | 1 | 0 | 0 | 0 | 0 |
| 60 | Justin Allgaier | 0 | –4074 | 1 | 0 | 0 | 0 | 1 |
| 61 | Cody Ware | 0 | –4074 | 0 | 0 | 0 | 0 | 0 |