Kahne to return for Australian Sprintcar campaign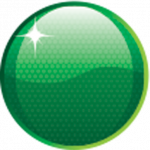 NASCAR superstar Kasey Kahne will return to Sydney for another Ultimate Sprintcar campaign this summer.
The 11-time Sprint Cup race winner will debut at Valvoline Raceway on Boxing Day Night on December 26.
A further three dates will see the 36-year-old line-up against the best Ultimate Sprintcar drivers in the country on December 28, December 30 and New Year's Night, January 1.
The American is yet another star addition to the international summer in Sydney with Michigan 400 winner, Kyle Larson confirming in October that he will be in Sydney for the same four events as Kahne.
Kahne owns and runs his own World of Outlaws Sprintcar team in America, driven by former World Series Sprintcars Champion, Daryn Pittman and Brad Sweet – who has taken many victories in Australia.
The Hendrick Motorsports star will be driving one of his own KKR machines prepared by Steve Caunt's racing team just outside Wollongong in New South Wales.
"I had a blast last year at Parramatta," Kahne said. "We learned a lot about the track. We'll be going back there this time with a lot of data from last season that should dial us in pretty quickly."
The team is looking at heading to Murray Bridge for the World Series Sprintcars event on December 27.
Whilst not confirmed, Kahne and the track promoters are doing everything to make it happen.
This weekend, Kahne heads to Texas Motor Speedway where he is aiming to grab his first Sprint Cup win of season 2016.