Sebastian Vettel spared of punishment by the FIA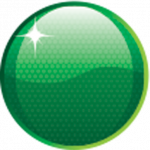 Ferrari driver Sebastian Vettel has escaped punishment for his tirade of expletives broadcast to a global audience during the closing stages of the Mexican Grand Prix.
The FIA has issued a statement outlining the reason why it did not levy firm action against Vettel.
After immediately apologising to Race Director Charlie Whiting in person for his outburst which saw him tell the official to 'f… off' and separately physically threaten Red Bull driver Max Verstappen, Vettel then sent letters to FIA president Jean Todt and Whiting expressing his profound apologies over his behaviour.
It seems those actions have saved Vettel from facing a heavy fine or suspension for what would be bringing the sport into disrepute.
In a statement, the FIA said: "Immediately following this incident, Sebastian Vettel spontaneously sought out Charlie Whiting to express his regrets for his behaviour in person.
"He then, again on his own initiative, sent letters to each of the FIA President Jean Todt and Charlie Whiting, in which he apologised profusely for his actions.
"He also indicated that he would likewise be contacting Max Verstappen and vowed that such an incident would never occur again.
"In the light of this sincere apology and strong commitment, the FIA President has decided, on an exceptional basis, not to take disciplinary action against Mr Vettel by bringing this matter before the FIA International Tribunal."
Although not punishing Vettel, the FIA indicated that if there was any recurrence of a similar event, disciplinary action will be taken by bringing such a case before its International Tribunal.
"The FIA will always condemn the use of offensive language in motor sport – especially when directed at officials and/or fellow participants – and expects all participants in its Championships to be respectful and mindful of the example they set for the public and the younger generation in particular."