Randle earns Barcelona Formula 3.5 start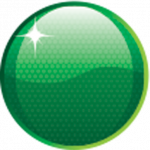 Australian Thomas Randle is set for a second outing in the Formula V8 3.5 championship at Barcelona, Spain, this weekend.
The 20-year-old will continue with Comtec Racing for a second event after showing flashes of promise on debut at Jerez.
Randle recorded a DNF and a 13th in the respective Jerez races, where 16 cars took part.
"Thomas is the real deal," Comtec team manager Phil Blow enthused ahead of this weekend's season finale.
"His performance over the weekend while up against drivers who have been racing these cars all year was exceptional.
"He's a fast learner, makes no excuses and just gets on with things, and he could be a genuine challenger in this series with more miles.
"On the back of what he achieved last weekend at Jerez we are delighted to have him back on board for this weekend's final championship event, while longer term we would love to have him join out operation for a proper tilt at the championship."
Randle stepped up to the V8 3.5 class following a strong season in BRDC F3, where he ended up fourth in the standings.
A former Australian Formula Ford Series winner, Randle says he was pleased with his performance at Jerez given the challenge of jumping into a new category.
"t was tough going, I have to be honest – because I was the only driver who had not previously driven at the circuit and many of my competitors had already experienced driving the Formula V8 3.5 car there," he said.
"I was really happy with how much progress I made despite having just two practice sessions to get acclimatised to the car and circuit, and I was more than happy to record a time just on 1.4s away from the pole time during Sunday morning's session.
"The race was long and tough, but after misjudging the car on an early heavy fuel load during Saturday's first race I was determined to make it through to the end.
"It was hot going and the longest race I've ever driven in, but I chased as hard I as a could to finish within sight of the pack in front of me, which was really satisfying.
"To be offered the chance to compete again at this weekend's final round at Barcelona is fantastic, and while I will yet again have to learn a new circuit I'm sure what I experienced last weekend will assist with the acclimatisation.
"The car's are amazing to drive, so fast and with so much aero grip and the Barcelona layout looks like it will be very challenging. I can't wait to get there."