Q&A: Taz Douglas on Kumho V8 title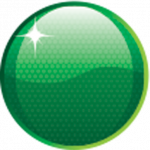 Taz Douglas' victory in the 2016 Kumho V8 Touring Car Series proved a breakthrough on several fronts.
It marked a career first national title for the 32-year-old, while also delivering a maiden success to South Australian squad THR Developments and its Kelly Racing-built Holden equipment.
After celebrating in style at Sydney Motorsport Park on Sunday, Douglas spoke about his season in Supercars' third tier.
QUESTION: Taz, it seemed like the first three rounds (where he won nine straight races) were very important in setting up this championship?
TAZ DOUGLAS: We knew from the start that the guys, the two young blokes (Tyler Greenbury and Josh Smith), were going to be really good at the end.
They've got good equipment and good teams around them so it was important to bank those points early, which is what we did, then stay consistent from then on.
QUESTION: You won a Victorian Formula Ford title but this is your first national series win in car racing – is it satisfying to achieve that?
DOUGLAS: It's awesome. I won an Australian championship in go-karting as well but it's been a long time between drinks.
It's been really good. At the start of the year you set out to win and when you achieve it it's great. It's good for the boys.
As a driver you get all the trophies and the accolades but we're kind of the last piece of the puzzle – all the work gets put in back at the workshop.
The boys put in hours and hours and I jump in and do half an hour in the car.
To give something back for them is really important and I'm appreciative for what they've done this year.
QUESTION: THR Developments have been a backbone of the Kumho Series for a couple of years, so it must be good to deliver them a series win after all the work?
DOUGLAS: They're fantastic guys to work with and having done a year in the main series and a few other years where working with certain teams doesn't work out and you start not liking racing, now I come to racing and I really enjoy it.
I look forward to it and they're awesome blokes to hang out with. We have a great time after the races as well and that's what it's all about.
On Sunday we didn't have that good a day as others, but it doesn't matter.
Not everyone gets to race in V8 Supercars so I'm just appreciative that I can just do one lap in one.
QUESTION: How does your experience in the Kumho Series stack up compared to your other experiences racing these cars?
DOUGLAS: The Dunlop Series gets a few Safety Cars and a lot of damage so this year has been fantastic, racing with all the guys in the category – especially the two young guys who have pushed me in every session and that's helped me as well.
Sometimes earlier on it might have looked like I was cruising but I wasn't – I was pushing.
It's good for them and I told them 'congratulations and thanks for the year', they are very good and they've progressed as they should and I look forward to seeing what they can do in the Dunlop Series in years to come.