Ford unveils new Mustang GT4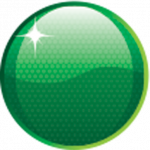 Ford is the latest manufacturer to unveil a new GT4 offering, based on its iconic Mustang.
Revealed at the SEMA Auto Show in Las Vegas, the car will be eligible for global GT4 competition next season, including Australian GT.
The Mustang has been developed by Ford Performance and Canadian company Multimatic Motorsports.
It features a 5.2 litre, Roush Yates Racing V8 engine coupled with a six-speed Holinger paddle-shift transmission.
The new car replaces the ageing fleet of Mustang GT4s that have been racing in Europe since 2009.
"As the Mustang nameplate continually expands its presence in markets throughout the world, so does our relevant motorsport presence," said David Pericak, global director of Ford Performance.
"The Mustang GT4 is equipped to compete and win on tracks around the globe, and we expect it to be as popular with racers as its production sibling is with consumers."
The Mustangs will race against the likes of the McLaren 570S, Porsche Cayman, Aston Martin Vantage and BMW M4.