Ogier holds on at Wales Rally GB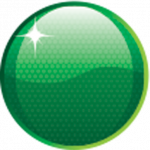 Sebastien Ogier has scored his fourth-straight Wales Rally GB title, but only after holding off a determined Ott Tanak on the final leg.
The final margin was just 10.2-sec after the Estonian took more than 20 seconds out of the Volkswagen star's lead. The result was more than enough to add to the Manufacturers' title to the Driver's championship already secured by Ogier at the previous event in Spain.
Thierry Neuville finished third in a Hyundai i20, a further 1min 25.2sec behind. His fourth consecutive podium gives him a 14-point advantage over Andreas Mikkelsen in their fight for the runners-up spot heading into next month's finale in Australia.
It was Ogier's first gravel road win of the campaign and the Frenchman has led for every single kilometre of the British fixture since the start of the 2013 event.
The fog and mud of the first two days eased to leave better conditions today, although the six forest speed tests in north Wales, covering 52.08km, were still tricky.
Ogier started with a 33.8sec lead but couldn't match Tanak's pace. The Estonian won all six stages in a Ford Fiesta RS to close in. A broken intercom and puncture earlier in the rally cost Tanak vital time, but second matched his career-best result.
"The main target this weekend was to be manufacturers' champion," said Ogier.
"I'm not world champion without the team's hard work and it was great to take the title with a victory once again. It wasn't easy and I was able to ease off in the last few stages, but not so much.
"Ott was really flying. He was fast, very consistent and didn't make any mistakes so it was a tough victory to get."
Neuville overshot a hairpin this morning but the Belgian held off team-mate Hayden Paddon by 19.5sec. The normally aggressive Kiwi struggled in the mud but overnight set-up changes made him more comfortable.
"We were involved in a tight battle with Thierry for the final podium position, but we weren't able to take the fight any closer to him," said Paddon.
"All we could do was keep the gap as small as possible to remind him that we were there, but he had it covered.
"It's the second rally in a row where we've just missed out, but there are still plenty of positives to take from this event. We know we have areas where we can improve in these conditions. I've had to work on adapting my driving style this weekend; this experience will be useful for the future.
"We now look ahead to Australia, with some positive momentum and a good road position."
Kris Meeke, driving a Citroën DS 3 for the final time, finished a subdued fifth with Dani Sordo completing the top six in another i20. Jari-Matti Latvala recovered from first day transmission troubles in his Polo R to pass Mads Ostberg for seventh.
Stephane Lefebvre finished ninth on his return from injury with Eric Camilli completing the leaderboard.
The championship concludes with Kennards Hire Rally Australia, which is based in Coffs Harbour, New South Wales, on 17 – 20 November.
VIDEO: Morning Stages

VIDEO: Power Stage

LEADERBOARD : Results – Wales Rally GB
| | | | |
| --- | --- | --- | --- |
| POS | DRIVER | CAR | TIME/GAP |
| 1 | Sebastien Ogier | Volkswagen | 3:14:30.2 |
| 2 | Ott Tanak | Ford | +0:10.2 |
| 3 | Thierry Neuville | Hyundai | +1:35.4 |
| 4 | Hayden Paddon | Hyundai | +1:54.9 |
| 5 | Kris Meeke | Citroen | +2:35.2 |
| 6 | Dani Sordo | Hyundai | +4:02.6 |
| 7 | Jari-Matti Latvala | Volkswagen | +4:28.3 |
| 8 | Mads Ostberg | Ford | +4:38.2 |
| 9 | Stephane Lefebvre | Citroen | +8:19.3 |
| 10 | Eric Camilli | Ford | +9:30.1 |
FIA Drivers' Standings
| | | |
| --- | --- | --- |
| Pos | Driver | Total |
| 1. | Sebastien OGIER | 247 |
| 2. | Thierry NEUVILLE | 143 |
| 3. | Andreas MIKKELSEN | 129 |
| 4. | Hayden PADDON | 126 |
| 5. | Dani SORDO | 119 |
| 6. | Jari-Matti LATVALA | 110 |
| 7. | Mads OSTBERG | 94 |
| 8. | Ott TANAK | 82 |
| 9. | Kris MEEKE | 64 |
| 10. | Craig BREEN | 36 |
| 11. | Eric CAMILLI | 28 |
| 12. | Stephane LEFEBVRE | 14 |
| 13. | Henning SOLBERG | 14 |
| 14. | Esapekka LAPPI | 12 |
| 15. | Martin PROKOP | 12 |
| 16. | Kevin ABBRING | 10 |
| 17. | Pontus TIDEMAND | 8 |
| 18. | Teemu SUNINEN | 8 |
| 19. | Jan KOPECKY | 7 |
| 20. | Elfyn EVANS | 6 |
| 21. | Marcos LIGATO | 6 |
| 22. | Lorenzo BERTELLI | 4 |
| 23. | Armin KREMER | 2 |
| 24. | Nicolas FUCHS | 2 |
| 25. | Valeriy GORBAN | 1 |
FIA Teams' Standings
| | | |
| --- | --- | --- |
| Pos | Teams | Total |
| 1. | VOLKSWAGEN MOTORSPORT | 355 |
| 2. | HYUNDAI MOTORSPORT | 285 |
| 3. | M-SPORT WORLD RALLY TEAM | 154 |
| 4. | VOLKSWAGEN MOTORSPORT II | 138 |
| 5. | HYUNDAI MOTORSPORT N | 136 |
| 6. | DMACK WORLD RALLY TEAM | 92 |
| 7. | Jipocar Czech National Team | 18 |
| 8. | YAZEED RACING | 4 |