Johnson's Martinsville win earns final berth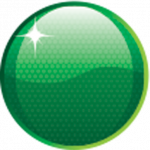 Jimmie Johnson has won at Martinsville to be the first driver to earn a place in the final fight for the NASCAR Sprint Cup.
The result is the 79th career win for Johnson and the ninth victory at Martinsville and has him in sight of his seventh championship as one of only four drivers who will contest the title at Homestead-Miami Speedway.
Brad Keselowski had a late-race surge to finish the day in the runner-up spot. The 2012 Sprint Cup champion was eliminated from the Chase after last week's Talladega race.
Denny Hamlin finished third after a race long battle with Johnson.
Johnson's run was far from easy as he had several challenges in the race including a fuel pressure problem and a tyre rub.
"Anything you want in life you have to work for it," Johnson said.
"It isn't going to come easy and we knew that coming into this race and there's so many challenges at this race track."
"This is the right time to start winning races. I've been trying to ignore this conversation about seven (titles), and now I can't. We're locked in."
Chase contenders and Joe Gibbs Racing teammates, Matt Kenseth and Kyle Busch rounded out the top five in what could be critical in the points battle.
Supersub and defending race winner Jeff Gordon finished sixth.
Martinsville had plenty of pushing and barging, plus some confusion. The most notable coming when a caution flew during a pit stop cycle. NASCAR kept the cars out behind the Pace Car for 20 laps, while they sorted the correct running order.
A look through the rest of the Chase contenders saw Joey Logano in ninth, Kevin Harvick in 20th, Kurt Busch came home 22nd and a tough day for Carl Edwards, who had a cut tyre and hit the wall, was way back in 36th.
Logano, Harvick, Kurt Busch and Edwards are the four drivers sitting below the cut-off line.
The series continues next week at Texas Motor Speedway.
VIDEO: Race recap

RESULTS: Goody's Fast Relief 500 – Martinsville Speedway
| | | | | | | | | | |
| --- | --- | --- | --- | --- | --- | --- | --- | --- | --- |
| POS. | CAR # | DRIVER | MAKE | START | LAPS | LAPS LED | FINAL STATUS | POINTS | BONUS POINTS |
| 1 | 48 | Jimmie Johnson | Chevrolet | 3 | 500 | 92 | Running | 44 | 4 |
| 2 | 2 | Brad Keselowski | Ford | 19 | 500 | 0 | Running | 39 | 0 |
| 3 | 11 | Denny Hamlin | Toyota | 8 | 500 | 48 | Running | 39 | 1 |
| 4 | 20 | Matt Kenseth | Toyota | 17 | 500 | 176 | Running | 39 | 2 |
| 5 | 18 | Kyle Busch | Toyota | 9 | 500 | 3 | Running | 37 | 1 |
| 6 | 88 | Jeff Gordon | Chevrolet | 10 | 500 | 0 | Running | 35 | 0 |
| 7 | 78 | Martin Truex Jr | Toyota | 1 | 500 | 147 | Running | 35 | 1 |
| 8 | 1 | Jamie McMurray | Chevrolet | 14 | 500 | 0 | Running | 33 | 0 |
| 9 | 22 | Joey Logano | Ford | 2 | 500 | 21 | Running | 33 | 1 |
| 10 | 47 | AJ Allmendinger | Chevrolet | 4 | 500 | 5 | Running | 32 | 1 |
| 11 | 5 | Kasey Kahne | Chevrolet | 22 | 499 | 0 | Running | 30 | 0 |
| 12 | 24 | Chase Elliott | Chevrolet | 5 | 499 | 0 | Running | 29 | 0 |
| 13 | 16 | Greg Biffle | Ford | 25 | 499 | 0 | Running | 28 | 0 |
| 14 | 42 | Kyle Larson | Chevrolet | 11 | 499 | 6 | Running | 28 | 1 |
| 15 | 43 | Aric Almirola | Ford | 16 | 499 | 0 | Running | 26 | 0 |
| 16 | 31 | Ryan Newman | Chevrolet | 13 | 499 | 0 | Running | 25 | 0 |
| 17 | 3 | Austin Dillon | Chevrolet | 32 | 499 | 0 | Running | 24 | 0 |
| 18 | 95 | Michael McDowell | Chevrolet | 30 | 498 | 0 | Running | 23 | 0 |
| 19 | 21 | Ryan Blaney | Ford | 15 | 498 | 0 | Running | 22 | 0 |
| 20 | 4 | Kevin Harvick | Chevrolet | 20 | 498 | 0 | Running | 21 | 0 |
| 21 | 13 | Casey Mears | Chevrolet | 26 | 497 | 0 | Running | 20 | 0 |
| 22 | 41 | Kurt Busch | Chevrolet | 23 | 497 | 0 | Running | 19 | 0 |
| 23 | 6 | Trevor Bayne | Ford | 31 | 497 | 0 | Running | 18 | 0 |
| 24 | 10 | Danica Patrick | Chevrolet | 24 | 497 | 0 | Running | 17 | 0 |
| 25 | 27 | Paul Menard | Chevrolet | 18 | 496 | 0 | Running | 16 | 0 |
| 26 | 14 | Tony Stewart | Chevrolet | 6 | 496 | 0 | Running | 15 | 0 |
| 27 | 34 | Chris Buescher | Ford | 29 | 495 | 0 | Running | 14 | 0 |
| 28 | 15 | Clint Bowyer | Chevrolet | 28 | 495 | 0 | Running | 13 | 0 |
| 29 | 38 | Landon Cassill | Ford | 33 | 494 | 0 | Running | 12 | 0 |
| 30 | 7 | Regan Smith | Chevrolet | 21 | 494 | 2 | Running | 12 | 1 |
| 31 | 83 | Dylan Lupton | Toyota | 37 | 490 | 0 | Running | 0 | 0 |
| 32 | 93 | Matt DiBenedetto | Toyota | 27 | 489 | 0 | Running | 9 | 0 |
| 33 | 32 | Jeffrey Earnhardt | Ford | 38 | 486 | 0 | Running | 8 | 0 |
| 34 | 44 | Brian Scott | Ford | 35 | 484 | 0 | Running | 7 | 0 |
| 35 | 46 | Michael Annett | Chevrolet | 40 | 479 | 0 | Running | 6 | 0 |
| 36 | 19 | Carl Edwards | Toyota | 7 | 477 | 0 | Running | 5 | 0 |
| 37 | 23 | David Ragan | Toyota | 12 | 424 | 0 | Running | 4 | 0 |
| 38 | 55 | Reed Sorenson | Chevrolet | 34 | 407 | 0 | Running | 3 | 0 |
| 39 | 30 | Gray Gaulding | Chevrolet | 36 | 360 | 0 | Rear Gear | 0 | 0 |
| 40 | 17 | Ricky Stenhouse Jr | Ford | 39 | 21 | 0 | Accident | 1 | 0 |
STANDINGS
| | | | | | | | | |
| --- | --- | --- | --- | --- | --- | --- | --- | --- |
| POS | DRIVER | POINTS | BEHIND | STARTS | WINS | TOP 5 | TOP 10 | DNF |
| 1 | Jimmie Johnson | 4044 | Leader | 33 | 4 | 10 | 15 | 4 |
| 2 | Denny Hamlin | 4039 | –5 | 33 | 3 | 12 | 19 | 4 |
| 3 | Matt Kenseth | 4039 | –5 | 33 | 2 | 8 | 17 | 4 |
| 4 | Kyle Busch | 4037 | –7 | 33 | 4 | 15 | 22 | 5 |
| 5 | Joey Logano | 4033 | –11 | 33 | 2 | 13 | 23 | 3 |
| 6 | Kevin Harvick | 4021 | –23 | 33 | 4 | 15 | 24 | 3 |
| 7 | Kurt Busch | 4019 | –25 | 33 | 1 | 8 | 20 | 2 |
| 8 | Carl Edwards | 4005 | –39 | 33 | 2 | 8 | 17 | 5 |
| 9 | Martin Truex Jr | 2226 | –1818 | 33 | 4 | 7 | 16 | 2 |
| 10 | Brad Keselowski | 2207 | –1837 | 33 | 4 | 16 | 22 | 2 |
| 11 | Austin Dillon | 2187 | –1857 | 33 | 0 | 4 | 13 | 2 |
| 12 | Chase Elliott | 2185 | –1859 | 33 | 0 | 9 | 15 | 2 |
| 13 | Kyle Larson | 2183 | –1861 | 33 | 1 | 8 | 13 | 2 |
| 14 | Tony Stewart | 2156 | –1888 | 25 | 1 | 5 | 8 | 4 |
| 15 | Jamie McMurray | 2143 | –1901 | 33 | 0 | 1 | 11 | 2 |
| 16 | Chris Buescher | 2123 | –1921 | 33 | 1 | 2 | 2 | 4 |
| 17 | Kasey Kahne | 833 | –3211 | 33 | 0 | 3 | 12 | 1 |
| 18 | Ryan Newman | 819 | –3225 | 33 | 0 | 2 | 9 | 2 |
| 19 | AJ Allmendinger | 749 | –3295 | 33 | 0 | 2 | 8 | 4 |
| 20 | Ryan Blaney | 735 | –3309 | 33 | 0 | 3 | 8 | 2 |
| 21 | Ricky Stenhouse Jr | 718 | –3326 | 33 | 0 | 4 | 6 | 4 |
| 22 | Trevor Bayne | 717 | –3327 | 33 | 0 | 2 | 5 | 2 |
| 23 | Danica Patrick | 638 | –3406 | 33 | 0 | 0 | 0 | 3 |
| 24 | Greg Biffle | 619 | –3425 | 33 | 0 | 1 | 3 | 7 |
| 25 | Paul Menard | 607 | –3437 | 33 | 0 | 0 | 2 | 6 |
| 26 | Aric Almirola | 599 | –3445 | 33 | 0 | 0 | 1 | 6 |
| 27 | Clint Bowyer | 577 | –3467 | 33 | 0 | 0 | 3 | 2 |
| 28 | Casey Mears | 508 | –3536 | 33 | 0 | 0 | 0 | 2 |
| 29 | Landon Cassill | 477 | –3567 | 33 | 0 | 0 | 0 | 1 |
| 30 | Dale Earnhardt Jr | 461 | –3583 | 18 | 0 | 5 | 6 | 4 |
| 31 | Michael McDowell | 444 | –3600 | 28 | 0 | 0 | 1 | 2 |
| 32 | Brian Scott | 430 | –3614 | 33 | 0 | 1 | 1 | 5 |
| 33 | David Ragan | 424 | –3620 | 33 | 0 | 0 | 0 | 5 |
| 34 | Regan Smith | 420 | –3624 | 32 | 0 | 1 | 2 | 5 |
| 35 | Matt DiBenedetto | 356 | –3688 | 33 | 0 | 0 | 1 | 9 |
| 36 | Michael Annett | 291 | –3753 | 32 | 0 | 0 | 0 | 4 |
| 37 | Cole Whitt | 276 | –3768 | 26 | 0 | 0 | 0 | 5 |
| 38 | Jeff Gordon | 218 | –3826 | 8 | 0 | 0 | 2 | 0 |
| 39 | Reed Sorenson | 178 | –3866 | 25 | 0 | 0 | 0 | 4 |
| 40 | Josh Wise | 167 | –3877 | 27 | 0 | 0 | 0 | 7 |
| 41 | Jeffrey Earnhardt | 134 | –3910 | 19 | 0 | 0 | 0 | 2 |
| 42 | Brian Vickers | 86 | –3958 | 5 | 0 | 0 | 1 | 1 |
| 43 | Bobby Labonte | 61 | –3983 | 4 | 0 | 0 | 0 | 0 |
| 44 | David Gilliland | 46 | –3998 | 2 | 0 | 0 | 0 | 0 |
| 45 | Michael Waltrip | 42 | –4002 | 2 | 0 | 0 | 0 | 0 |
| 46 | Boris Said | 17 | –4027 | 1 | 0 | 0 | 0 | 0 |
| 47 | Patrick Carpentier | 11 | –4033 | 2 | 0 | 0 | 0 | 0 |
| 48 | Eddie MacDonald | 5 | –4039 | 1 | 0 | 0 | 0 | 0 |
| 49 | Alex Kennedy | 5 | –4039 | 1 | 0 | 0 | 0 | 1 |
| 50 | Robert Richardson | 3 | –4041 | 1 | 0 | 0 | 0 | 1 |
| 51 | Alex Bowman | 0 | –4044 | 7 | 0 | 0 | 2 | 1 |
| 52 | Ty Dillon | 0 | –4044 | 10 | 0 | 0 | 0 | 0 |
| 53 | Dylan Lupton | 0 | –4044 | 3 | 0 | 0 | 0 | 0 |
| 54 | Ryan Reed | 0 | –4044 | 1 | 0 | 0 | 0 | 0 |
| 55 | Jeb Burton | 0 | –4044 | 2 | 0 | 0 | 0 | 0 |
| 56 | Joey Gase | 0 | –4044 | 5 | 0 | 0 | 0 | 0 |
| 57 | Ryan Ellis | 0 | –4044 | 3 | 0 | 0 | 0 | 0 |
| 58 | Timmy Hill | 0 | –4044 | 1 | 0 | 0 | 0 | 0 |
| 59 | Gray Gaulding | 0 | –4044 | 1 | 0 | 0 | 0 | 1 |
| 60 | Justin Allgaier | 0 | –4044 | 1 | 0 | 0 | 0 | 1 |
| 61 | Cody Ware | 0 | –4044 | 0 | 0 | 0 | 0 | 0 |