Shannons replaces Supercars in GT enduro calendar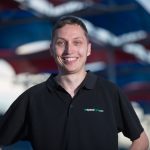 The Australian Endurance Championship is expected to be contested over four rounds next year with organisers set to schedule all races away from Supercars events.
Australian GT is keen to continue its successful model from this year's inaugural championship with events at Phillip Island and Sydney Motorsport Park followed by visits to New Zealand's Hampton Downs and Highlands Park circuits.
While the calendar is expected to be largely unchanged, the category will move away from Supercars' Red Rooster Sydney Super Sprint meeting in August.
Instead, the Australian Endurance Championship will join the Shannons Nationals bill at the Western Sydney venue for the July 7-9 event.
Category owner Tony Quinn felt a tightly packed schedule didn't favour his endurance series at this year's Sydney Super Sprint following a late format switch by Supercars.
"We won't run the Australian Endurance Championship with Supercars next year, it doesn't make sense," Quinn told Speedcafe.com ahead of today's Hampton Downs 101.
"If we go with V8s we are second class citizens which is fine and I get that. It is just too hard with the endurance races.
"I think the calendar works. I have the ability to do whatever I like in New Zealand as I own the two tracks and the category, but with that comes a bit of responsibility to satisfy my customers.
"I will never satisfy all of them but I have to satisfy most them and that is my aim.
"I think it is a pretty cool niche category in the making."
The Australian Endurance Championship is set to welcome several changes next season with a new driver grading system alongside plans to scrap its variable compulsory pitstop times.
This weekend's inaugural Hampton Downs 101 saw the introduction of a Supercars style Top 10 Shootout which could also become a feature at all endurance events next year.
"It might be something that we do and it (the shootout) certainly worked," he added.
"The shootout was awesome. The weather was good and there was an appropriate amount of people watching. The television looked good and the track looked great.
"I think (this year's Australian Endurance Championship) has been great and the next one will be a Pro-Am series with a little bit less complication and that is going to ramp it up a little bit."
Discussions to introduce a 1001km race, as previously reported, are continuing as the championship aims to enhance its program.
"I think we have got to brand stuff and the 101 has done us well but we have moved on from there, and I think we can stretch a bit further with a 1001km race," said Quinn.
Meanwhile, the Australian GT Championship sprint series calendar is shaping up to be contested over five or six rounds.
The championship will begin at the Clipsal 500 and organisers are working to return to the Formula 1 Australian Grand Prix at Albert Park in March.
Meetings have also been held with Supercars to discuss the sprint series joining the support bill at Phillip Island, Sandown and Sydney Motorsport Park events.
The championship is also weighing up a possible visit to Symmons Plains for a standalone meeting.
"Whatever is best for the category is what I will do," Quinn added.
"We are waiting the V8s to confirm the sprint rounds.
"Symmons Plains is a reasonably good track for these cars but it depends on the deal we can do with the track and freight company.
"We wouldn't do it as an expense but we will do it if everyone thinks it is a good idea."
The inaugural Hampton Downs 101 continues today with the 101 lap race scheduled to begin at 1145 AEDT.
CLICK HERE to find out what happened in qualifying.