Australian Production Cars expands in 2017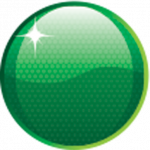 The Australian Production Cars Series expands to six rounds in 2017.
Growing from four this season, the series will also see an extended package on SBS's Speedweek program that covers the Shannons Nationals rounds.
The series will open with the increasingly popular Hi-Tec Oils Bathurst Six Hour at Mount Panorama from April 14-16 and finish with the twin 300km races at Wakefield Park from November 4-5.
"The last 12 months has been a watershed year for the Australian Production Cars and we are now counting down the days to our 2016 finale as we look ahead to an action-packed 2017," Iain Sherrin,, Australian Production Cars Category Manager, said.
"The calendar also sees us continue to deliver a mix of competitive formats from one hour races to 300km double-headers to four hour stanzas – offering the highest amount of racing miles of any national Series operating in Australia at the moment and with a format that presents an affordable package for all kinds of racers."
Along with the new calendar and the introduction of the new 3E technical regulations for 2017, further developments are afoot with the Series currently in discussions with CAMS regarding some new eligibility regulations.
The revisions are designed to expand vehicle eligibility for the category to cover all cars under the $150k purchase price which are covered by the 3E regulations ratified earlier this year.
"A number of new regulations and revisions are with CAMS, which are intended to help open up the Australian Production Cars category to some exciting new entries," said Sherrin.
"While still keeping to the production car style and under a $150k purchase price, the new regulations will allow a range of two-seater cars such as Nissan 370Zs, Mazda MX5s, Jaguar F-Types, Alfa Romeo 4Cs and so on to join us – moving away slightly from what is currently a touring car-heavy category to a more inclusive production-focused category.
"It is an exciting new stage for us and after such a big development year this year, I can't wait to see how we grow in the next 12 months."
The latest evolution of CAMS production car racing, the Australian Production Cars will hold its 2016 conclusion from November 11-13 at Sydney Motorsport Park with more than 35 entrants confirmed.
2017 CALENDAR – AUSTRALIAN PRODUCTION CARS
Round 1: Mount Panorama, Bathurst – April 14-16 – Hi-Tec Oils Bathurst Six Hour
Round 2: Winton Motor Raceway – June 9-11 – 2 x 300km races
Round 3: Sydney Motorsport Park – July 7-9 – 3 x one hour races
Round 4: Queensland Raceway – August 4-6 – 2 x 300km races, including Fight in the Night
Round 5: Phillip Island – September 8-10 – The Island Four Hour
Round 6: Wakefield Park – November 4-5 – 2 x 300km races