Nissan crowns new GT Academy champ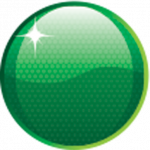 Mexican Johnny Guindi Hamui is the 2016 Nissan PlayStation GT Academy International champion after beating a field of 35 at Silverstone.
Hamui has won a place in Nissan's Driver Development Program beginning with a drive in the 2017 Hankook Dubai 24 Hour race beside the 2011 GT winner Jann Mardenborough.
The 22-year-old prevailed after an eight-day camp that saw him shine in consistent pace and adaptability as well as a willingness to listen to advice throughout the race camp.
The GT Academy came to a close with a new 16-lap shared driver race won by Mexico.
North Africa finished second ahead of Indonesia, Thailand, Philippines and an unlucky Australian team.
Mexico took up the early lead before Mohamed Wally from North Africa set the pace in front.
With Hamui driving the final stint, he hauled in North Africa to take the victory.
"I can't believe it, what I've just achieved is going to take a while to sink in," Hamui said.
"In the race I was just so concentrated on doing a good job that my 11 laps in the car flew by.
"I was alone for five laps and I was just looking for consistent lap times and then on my sixth lap I saw the North Africa car coming out of the pits.
Australian duo Chris McIvor and Bradley Packham started the final race on the back foot, having qualified last after a frustrating stock car challenge where the team's car lost drive due to a fuel module failure.
It was a blow for the Australian team who had led the stock car race and proven a match for all its rivals during a competitive Race Camp.
Hamui's journey with Nissan will begin almost immediately, as he takes to the track for a national event at Brands Hatch this weekend with Nissan's RJN Motorsport team.
The on-track action commenced with six finalists from Australia, Indonesia, Mexico, North Africa, Philippines and Thailand.
Throughout their week at International Race Camp, a series of both racing and physical challenges saw the number reduced to the 12 who took part in the final race.
Various surprise challenges during the camp were thrown at competitors including the SAS assault course, Gymkhana elimination races, beach racing in Nissan GT-Rs and a Nissan Micra stock car race which decided the starting grid for the final race.
It was a landmark Race Camp for a couple of occasions, with the first-ever female finalist and also the oldest ever finalist taking part.
Elysse Menorca, 22, from the Philippines, earned huge acclaim from the judges for her attitude and determination and made it to day three of the competition where she was narrowly eliminated in a head-to-head race in Nissan Juke RS NISMO cars.
Meanwhile Kanokphan Wathanakitanan, 46, from Thailand, was consistent throughout the competition and made it all the way to the final eliminator before losing out.