CAMS makes F4 cars available for purchase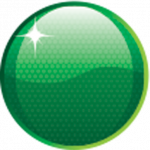 Competitors will have the option to purchase cars outright to contest the CAMS Australian Formula 4 Championship from next season.
The junior single seater championship has operated a lease model since its inception last year, which sees teams pay a $35,000 fee, including insurance, per season to CAMS to utilise a Mygale F4 chassis.
While the current lease system will remain in place for 2017, CAMS has made a limited number of its 20 Mygale F4 chassis available for purchase, although the cost is yet-to-be disclosed.
However, CAMS has confirmed purchased vehicles will only be permitted for use in the Australian Formula 4 Championship.
"We are constantly looking at ways to make Australian Formula 4 an affordable championship for people to compete in," said CAMS General Manager of Motor Sport Michael Smith.
"This alternative model is just one way of doing that.
"Purchasing a car outright is perhaps a more attractive prospect for single car teams, or those who want to own an asset such as a Formula 4 car as an alternative model to compete in our championship."
The move is the latest initiative designed to open the series up to more competitors, which follows hot on the heels of a new scholarship loan concept available for eight drivers next season.
The scholarship loans, valued at $38,500, will cover the total cost of the Mygale F4 car lease and insurance, reducing the overall season outlay to approximately $126,000.
In addition to the loans, four drivers will receive $50,000 scholarships from the CAMS Foundation, which will be awarded to two rookies and two championship contenders.
Meanwhile, championship organisers have announced an increased testing program for next year.
Teams will now have access to 12 test days with six to be taken prior to the start of the season.
Next year's calendar will be confirmed in the coming weeks with events to be run across the Virgin Australia Supercars Championship and Shannons Nationals meetings.