Andrews sets sights on Walter Hayes Trophy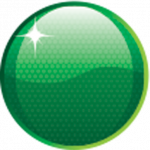 Australian single seater driver Scott Andrews will head to England next month to contest the prestigious Walter Hayes Trophy Formula Ford race.
The 26-year-old will team up with Kevin Mills Racing for his second appearance at the Silverstone event after scoring a podium on debut last year.
The Walter Hayes Trophy sees the world's best Formula Ford drivers take part in a series of heats before a grand final held on the Silverstone national circuit from November 5-6.
Andrews recorded the fastest lap on his way to finishing third in the last year's final.
Having secured a late deal to drive a Kevin Mills Racing Spectrum 011, the 2015 United States F1600 champion is desperate to reward the British team with a victory.
"I'm excited about having another go," said Andrews.
"It's one of the most if not the most competitive Formula Ford races in the world.
"It was a last minute deal, I didn't think I could do it, but everything worked out in the end and it looks like I'll be running the same car I did last year for Kevin Mills Racing.
"Obviously third place and fastest lap in the final last year was great but I want to reward everyone by standing on the top step.
"The Walter Hayes Trophy is one of those races where it's basically win it or bin it.
"There's no championship on the line that rewards consistency or anything like that, it's just make it to the final and go for it. Hopefully I'm in a position to fight for the lead on the last lap."