Logano wins Talladega as stars miss the playoff cut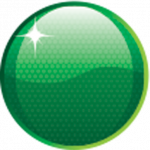 Joey Logano has kept the field at bay to score victory at Talladega Superspeedway, as the field for the Chase for the Sprint Cup was cut to eight.
Although Logano didn't actually need to win at Talladega, he found the safest place was up front and out of any clashes that could occur in the pack.
His only issue coming during a pit stop when he left the pit road with the jack stuck underneath one side. He drove around the entire 2.66-mile track and returned to the pits where his crew removed it.
Some concern with debris on the front of the car and rising water temperatures, but being at the front of the pack again helped in that situation.
Then not even late cations in the race and an overtime finish could stop Logano who beat home an impressive Brian Scott, who scored his best-ever Sprint Cup series result.
"We got that track position and just hung onto it," said Logano.
"I was able to stay on the bottom and try to run the bottom and keep everyone in line, and that worked out really well.
"It was fun racing there at the end."
As good as it was for Logano, it was disappointment for his Penske team-mate Brad Keselowski who had an engine failure; the same infliction for Martin Truex Jr. Both missed the cut along with Austin Dillon and Chase Elliott.
The eight drivers still in contention for the NASCAR Sprint Cup are Logano, Jimmie Johnson, Kevin Harvick, Matt Kenseth, Carl Edwards, Denny Hamlin, Kurt Busch and Kyle Busch.
Of note, Hamlin and Dillon tied for the final transfer spot. Hamlin's better race result (3rd at Talladega) earning him a place to the next round as compared to Dillon's sixth place at Kansas.
VIDEO: Race Highlights

RESULTS: Hellmann's 500 – Talladega Superspeedway
| | | | | | | | | | |
| --- | --- | --- | --- | --- | --- | --- | --- | --- | --- |
| POS. | CAR # | DRIVER | MAKE | START | LAPS | LAPS LED | FINAL STATUS | POINTS | BONUS POINTS |
| 1 | 22 | Joey Logano | Ford | 16 | 192 | 45 | Running | 44 | 4 |
| 2 | 44 | Brian Scott | Ford | 25 | 192 | 0 | Running | 39 | 0 |
| 3 | 11 | Denny Hamlin | Toyota | 8 | 192 | 12 | Running | 39 | 1 |
| 4 | 41 | Kurt Busch | Chevrolet | 7 | 192 | 0 | Running | 37 | 0 |
| 5 | 17 | Ricky Stenhouse Jr | Ford | 6 | 192 | 6 | Running | 37 | 1 |
| 6 | 42 | Kyle Larson | Chevrolet | 24 | 192 | 0 | Running | 35 | 0 |
| 7 | 4 | Kevin Harvick | Chevrolet | 22 | 192 | 0 | Running | 34 | 0 |
| 8 | 43 | Aric Almirola | Ford | 26 | 192 | 0 | Running | 33 | 0 |
| 9 | 3 | Austin Dillon | Chevrolet | 9 | 192 | 1 | Running | 33 | 1 |
| 10 | 47 | AJ Allmendinger | Chevrolet | 32 | 192 | 0 | Running | 31 | 0 |
| 11 | 21 | Ryan Blaney | Ford | 15 | 192 | 3 | Running | 31 | 1 |
| 12 | 24 | Chase Elliott | Chevrolet | 4 | 192 | 9 | Running | 30 | 1 |
| 13 | 27 | Paul Menard | Chevrolet | 10 | 192 | 0 | Running | 28 | 0 |
| 14 | 31 | Ryan Newman | Chevrolet | 20 | 192 | 0 | Running | 27 | 0 |
| 15 | 16 | Greg Biffle | Ford | 5 | 192 | 13 | Running | 27 | 1 |
| 16 | 95 | Michael McDowell | Chevrolet | 34 | 192 | 0 | Running | 25 | 0 |
| 17 | 6 | Trevor Bayne | Ford | 11 | 192 | 0 | Running | 24 | 0 |
| 18 | 15 | Clint Bowyer | Chevrolet | 36 | 192 | 0 | Running | 23 | 0 |
| 19 | 1 | Jamie McMurray | Chevrolet | 23 | 192 | 0 | Running | 22 | 0 |
| 20 | 10 | Danica Patrick | Chevrolet | 30 | 192 | 0 | Running | 21 | 0 |
| 21 | 38 | Landon Cassill | Ford | 31 | 192 | 0 | Running | 20 | 0 |
| 22 | 34 | Chris Buescher | Ford | 33 | 192 | 0 | Running | 19 | 0 |
| 23 | 48 | Jimmie Johnson | Chevrolet | 17 | 192 | 0 | Running | 18 | 0 |
| 24 | 23 | David Ragan | Toyota | 40 | 192 | 0 | Running | 17 | 0 |
| 25 | 7 | Regan Smith | Chevrolet | 29 | 192 | 0 | Running | 16 | 0 |
| 26 | 99 | Ryan Reed | Ford | 18 | 192 | 0 | Running | 0 | 0 |
| 27 | 93 | Matt DiBenedetto | Toyota | 35 | 192 | 0 | Running | 14 | 0 |
| 28 | 20 | Matt Kenseth | Toyota | 3 | 192 | 1 | Running | 14 | 1 |
| 29 | 19 | Carl Edwards | Toyota | 13 | 192 | 1 | Running | 13 | 1 |
| 30 | 18 | Kyle Busch | Toyota | 14 | 192 | 2 | Running | 12 | 1 |
| 31 | 32 | Bobby Labonte | Ford | 38 | 192 | 0 | Running | 10 | 0 |
| 32 | 14 | Tony Stewart | Chevrolet | 21 | 192 | 1 | Running | 10 | 1 |
| 33 | 46 | Michael Annett | Chevrolet | 37 | 192 | 6 | Running | 9 | 1 |
| 34 | 83 | Jeffrey Earnhardt | Toyota | 39 | 192 | 0 | Running | 7 | 0 |
| 35 | 5 | Kasey Kahne | Chevrolet | 27 | 191 | 0 | Running | 6 | 0 |
| 36 | 88 | Alex Bowman | Chevrolet | 19 | 191 | 0 | Running | 0 | 0 |
| 37 | 55 | Reed Sorenson | Toyota | 12 | 179 | 0 | Running | 4 | 0 |
| 38 | 2 | Brad Keselowski | Ford | 2 | 144 | 90 | Engine | 5 | 2 |
| 39 | 13 | Casey Mears | Chevrolet | 28 | 113 | 0 | Accident | 2 | 0 |
| 40 | 78 | Martin Truex Jr | Toyota | 1 | 41 | 2 | Engine | 2 | 1 |
STANDINGS
| | | | | | | | | |
| --- | --- | --- | --- | --- | --- | --- | --- | --- |
| POS | DRIVER | POINTS | BEHIND | STARTS | WINS | TOP 5 | TOP 10 | DNF |
| 1 | Joey Logano | 4000 | Leader | 32 | 2 | 13 | 22 | 3 |
| 2 | Jimmie Johnson | 4000 | Leader | 32 | 3 | 9 | 14 | 4 |
| 3 | Kevin Harvick | 4000 | Leader | 32 | 4 | 15 | 24 | 3 |
| 4 | Matt Kenseth | 4000 | Leader | 32 | 2 | 7 | 16 | 4 |
| 5 | Carl Edwards | 4000 | Leader | 32 | 2 | 8 | 17 | 5 |
| 6 | Denny Hamlin | 4000 | Leader | 32 | 3 | 11 | 18 | 4 |
| 7 | Kurt Busch | 4000 | Leader | 32 | 1 | 8 | 20 | 2 |
| 8 | Kyle Busch | 4000 | Leader | 32 | 4 | 14 | 21 | 5 |
| 9 | Martin Truex Jr | 2191 | –1809 | 32 | 4 | 7 | 15 | 2 |
| 10 | Brad Keselowski | 2168 | –1832 | 32 | 4 | 15 | 21 | 2 |
| 11 | Austin Dillon | 2163 | –1837 | 32 | 0 | 4 | 13 | 2 |
| 12 | Chase Elliott | 2156 | –1844 | 32 | 0 | 9 | 15 | 2 |
| 13 | Kyle Larson | 2155 | –1845 | 32 | 1 | 8 | 13 | 2 |
| 14 | Tony Stewart | 2141 | –1859 | 24 | 1 | 5 | 8 | 4 |
| 15 | Jamie McMurray | 2110 | –1890 | 32 | 0 | 1 | 10 | 2 |
| 16 | Chris Buescher | 2109 | –1891 | 32 | 1 | 2 | 2 | 4 |
| 17 | Kasey Kahne | 803 | –3197 | 32 | 0 | 3 | 12 | 1 |
| 18 | Ryan Newman | 794 | –3206 | 32 | 0 | 2 | 9 | 2 |
| 19 | AJ Allmendinger | 717 | –3283 | 32 | 0 | 2 | 7 | 4 |
| 20 | Ricky Stenhouse Jr | 717 | –3283 | 32 | 0 | 4 | 6 | 3 |
| 21 | Ryan Blaney | 713 | –3287 | 32 | 0 | 3 | 8 | 2 |
| 22 | Trevor Bayne | 699 | –3301 | 32 | 0 | 2 | 5 | 2 |
| 23 | Danica Patrick | 621 | –3379 | 32 | 0 | 0 | 0 | 3 |
| 24 | Greg Biffle | 591 | –3409 | 32 | 0 | 1 | 3 | 7 |
| 25 | Paul Menard | 591 | –3409 | 32 | 0 | 0 | 2 | 6 |
| 26 | Aric Almirola | 573 | –3427 | 32 | 0 | 0 | 1 | 6 |
| 27 | Clint Bowyer | 564 | –3436 | 32 | 0 | 0 | 3 | 2 |
| 28 | Casey Mears | 488 | –3512 | 32 | 0 | 0 | 0 | 2 |
| 29 | Landon Cassill | 465 | –3535 | 32 | 0 | 0 | 0 | 1 |
| 30 | Dale Earnhardt Jr | 461 | –3539 | 18 | 0 | 5 | 6 | 4 |
| 31 | Brian Scott | 423 | –3577 | 32 | 0 | 1 | 1 | 5 |
| 32 | Michael McDowell | 421 | –3579 | 27 | 0 | 0 | 1 | 2 |
| 33 | David Ragan | 420 | –3580 | 32 | 0 | 0 | 0 | 5 |
| 34 | Regan Smith | 408 | –3592 | 31 | 0 | 1 | 2 | 5 |
| 35 | Matt DiBenedetto | 347 | –3653 | 32 | 0 | 0 | 1 | 9 |
| 36 | Michael Annett | 285 | –3715 | 31 | 0 | 0 | 0 | 4 |
| 37 | Cole Whitt | 276 | –3724 | 26 | 0 | 0 | 0 | 5 |
| 38 | Jeff Gordon | 183 | –3817 | 7 | 0 | 0 | 1 | 0 |
| 39 | Reed Sorenson | 175 | –3825 | 24 | 0 | 0 | 0 | 4 |
| 40 | Josh Wise | 167 | –3833 | 27 | 0 | 0 | 0 | 7 |
| 41 | Jeffrey Earnhardt | 126 | –3874 | 18 | 0 | 0 | 0 | 2 |
| 42 | Brian Vickers | 86 | –3914 | 5 | 0 | 0 | 1 | 1 |
| 43 | Bobby Labonte | 61 | –3939 | 4 | 0 | 0 | 0 | 0 |
| 44 | David Gilliland | 46 | –3954 | 2 | 0 | 0 | 0 | 0 |
| 45 | Michael Waltrip | 42 | –3958 | 2 | 0 | 0 | 0 | 0 |
| 46 | Boris Said | 17 | –3983 | 1 | 0 | 0 | 0 | 0 |
| 47 | Patrick Carpentier | 11 | –3989 | 2 | 0 | 0 | 0 | 0 |
| 48 | Eddie MacDonald | 5 | –3995 | 1 | 0 | 0 | 0 | 0 |
| 49 | Alex Kennedy | 5 | –3995 | 1 | 0 | 0 | 0 | 1 |
| 50 | Robert Richardson | 3 | –3997 | 1 | 0 | 0 | 0 | 1 |
| 51 | Alex Bowman | 0 | –4000 | 7 | 0 | 0 | 2 | 1 |
| 52 | Ty Dillon | 0 | –4000 | 10 | 0 | 0 | 0 | 0 |
| 53 | Dylan Lupton | 0 | –4000 | 2 | 0 | 0 | 0 | 0 |
| 54 | Ryan Reed | 0 | –4000 | 1 | 0 | 0 | 0 | 0 |
| 55 | Jeb Burton | 0 | –4000 | 2 | 0 | 0 | 0 | 0 |
| 56 | Joey Gase | 0 | –4000 | 5 | 0 | 0 | 0 | 0 |
| 57 | Ryan Ellis | 0 | –4000 | 3 | 0 | 0 | 0 | 0 |
| 58 | Timmy Hill | 0 | –4000 | 1 | 0 | 0 | 0 | 0 |
| 59 | Justin Allgaier | 0 | –4000 | 1 | 0 | 0 | 0 | 1 |
| 60 | Cody Ware | 0 | –4000 | 0 | 0 | 0 | 0 | 0 |