Rosberg quickest as Ricciardo shines in Texas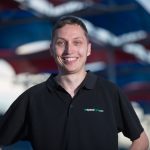 Nico Rosberg set the pace in Friday practice for the United States Grand Prix as Mercedes came under pressure from Red Bull at the Circuit of the Americas.
Mercedes once again proved the team to beat but the margin to the chasing pack was reduced following a strong showing from the Red Bulls of Daniel Ricciardo and Max Verstappen in both 90 minute sessions.
Rosberg posted the fastest time of the day when he clocked a 1:37.36s effort during a qualifying simulation on super soft tyres to top second practice.
Ricciardo produced a standout performance to lap within two tenths of Rosberg to claim second and split the Mercedes drivers in the session.
"It is one of our best Fridays for sure," Ricciardo said.
"On our long run pace we looked like we were able match them if not be quicker. But I've said it before it is Friday, but it is nice to have a good Friday.
"It's nice to start the weekend on the right foot. I don't think we will have hours and hours of work ahead of ourselves tonight.
"Just a bit of fine tuning. We don't have to search for too much at the moment."
Reigning world champion Lewis Hamilton was 0.3s slower than title rival Rosberg on his qualifying run in Practice 2, although the Brit had previously topped opening practice with a time good enough for second overall.
Ferrari were well adrift of the front running pace as Sebastian Vettel ended practice in fourth 0.8s shy of Rosberg, while team-mate Kimi Raikkonen completed the top 10.
Vettel received a reprimand following a visit to the stewards for failing to stay to the left of a bollard marking the entry to pitlane.
Max Verstappen was unable to match the speed of the sister Red Bull, settling for fifth ahead of the Force India duo of Nico Huldenberg and Sergio Perez.
McLaren's recent resurgence continued with Jenson Button edging Fernando Alonso for eighth.
Renault showed signs of improvement courtesy of Kevin Magnussen who was 1.8s off the pace in 12th position.
However, it proved to be a difficult day for Haas F1 on home soil as the squad were hit by a lack of pace and mechanical issues.
Drivers Romain Grosjean and Esteban Gutierrez ended practice in 18th and 20th respectively.
Result: Formula 1 United States Grand Prix Practice 1
| Position | Driver | Team | Time | Gap | Lap |
| --- | --- | --- | --- | --- | --- |
| 1 | Lewis Hamilton | Mercedes | 1:37.42s | – | 25 |
| 2 | Nico Rosberg | Mercedes | 1:37.74 | +0.31s | 27 |
| 3 | Max Verstappen | Red Bull/Renault | 1:39.37 | +1.95 | 28 |
| 4 | Kimi Raikkonen | Ferrari | 1:39.40 | +1.97 | 21 |
| 5 | Nico Hulkenberg | Force India/Mercedes | 1:39.71 | +2.28 | 27 |
| 6 | Valtteri Bottas | Williams/Mercedes | 1:39.77 | +2.34 | 30 |
| 7 | Daniel Ricciardo | Red Bull/Renault | 1:39.96 | +2.53 | 26 |
| 8 | Sebastian Vettel | Ferrari | 1:39.98 | +2.56 | 15 |
| 9 | Daniil Kvyat | Toro Rosso/Ferrari | 1:40.13 | +2.70 | 16 |
| 10 | Carlos Sainz | Toro Rosso/Ferrari | 1:40.14 | +2.71 | 26 |
| 11 | Felipe Massa | Williams/Mercedes | 1:40.19 | +2.76 | 27 |
| 12 | Felipe Nasr | Sauber/Ferrari | 1:40.28 | +2.85 | 16 |
| 13 | Fernando Alonso | McLaren/Honda | 1:40.36 | +2.93 | 26 |
| 14 | Romain Grosjean | Haas/Ferrari | 1:40.82 | +3.39 | 15 |
| 15 | Esteban Gutierrez | Haas/Ferrari | 1:40.97 | +3.54 | 15 |
| 16 | Marcus Ericsson | Sauber/Ferrari | 1:41.17 | +3.74 | 17 |
| 17 | Alfonso Celis | Force India/Mercedes | 1:41.42 | +3.99 | 27 |
| 18 | Jenson Button | McLaren/Honda | 1:41.66 | +4.23 | 21 |
| 19 | Kevin Magnussen | Renault | 1:41.94 | +4.51 | 22 |
| 20 | Jordan King | Manor/Mercedes | 1:42.01 | +4.58 | 29 |
| 21 | Jolyon Palmer | Renault | 1:42.33 | +4.90 | 31 |
| 22 | Esteban Ocon | Manor/Mercedes | 1:43.87 | +6.44 | 27 |
Result: Formula 1 United States Grand Prix Practice 2
| Position | Driver | Team | Time | Gap | Laps |
| --- | --- | --- | --- | --- | --- |
| 1 | Nico Rosberg | Mercedes | 1:37.35s | – | 33 |
| 2 | Daniel Ricciardo | Red Bull/Renault | 1:37.55 | +0.19s | 33 |
| 3 | Lewis Hamilton | Mercedes | 1:37.64 | +0.29 | 32 |
| 4 | Sebastian Vettel | Ferrari | 1:38.17 | +0.82 | 35 |
| 5 | Max Verstappen | Red Bull/Renault | 1:38.25 | +0.90 | 27 |
| 6 | Nico Hulkenberg | Force India/Mercedes | 1:38.50 | +1.15 | 32 |
| 7 | Sergio Perez | Force India/Mercedes | 1:38.56 | +1.21 | 31 |
| 8 | Jenson Button | McLaren/Honda | 1:38.71 | +1.35 | 29 |
| 9 | Fernando Alonso | McLaren/Honda | 1:38.80 | +1.44 | 30 |
| 10 | Kimi Raikkonen | Ferrari | 1:38.86 | +1.50 | 31 |
| 11 | Carlos Sainz | Toro Rosso/Ferrari | 1:38.97 | +1.61 | 31 |
| 12 | Kevin Magnussen | Renault | 1:39.15 | +1.80 | 23 |
| 13 | Felipe Nasr | Sauber/Ferrari | 1:39.18 | +1.83 | 28 |
| 14 | Valtteri Bottas | Williams/Mercedes | 1:39.19 | +1.83 | 34 |
| 15 | Daniil Kvyat | Toro Rosso/Ferrari | 1:39.20 | +1.84 | 36 |
| 16 | Felipe Massa | Williams/Mercedes | 1:39.28 | +1.92 | 30 |
| 17 | Jolyon Palmer | Renault | 1:39.45 | +2.09 | 34 |
| 18 | Romain Grosjean | Haas/Ferrari | 1:39.55 | +2.19 | 24 |
| 19 | Esteban Ocon | Manor/Mercedes | 1:40.08 | +2.72 | 27 |
| 20 | Esteban Gutierrez | Haas/Ferrari | 1:40.11 | +2.75 | 26 |
| 21 | Marcus Ericsson | Sauber/Ferrari | 1:40.21 | +2.86 | 28 |
| 22 | Pascal Wehrlein | Manor/Mercedes | 1:41.13 | +3.77 | 31 |