Hancock lifts fourth title as Holder wins home SGP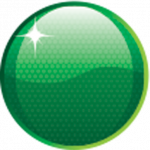 American Greg Hancock has claimed his fourth world title while Australia's Chris Holder took victory in the Speedway World Championship at Etihad Stadium.
At 46 years of age, Hancock's win in heat four saw him seal another crown, beating Tai Woffinden and Bartosz Zmarzlik.
It wasn't without controversy though as Hancock's night ended after his third ride.
He was disqualified from heat nine by the FIM Jury under rule 070.10.13, which states; "A rider, who, having started in a heat does not make an honest attempt to ride to the best of their ability, as judged by the referee, shall be guilty of an offence, which may entail disqualification from the heat or a penalty."
The Swedish-based rider elected to withdraw from the remainder of the meeting while the FIM Jury opted to take no further action.
It left Holder to take victory in the final over Woffinden, Zmarzlik and Antonio Lindback.
Meanwhile Holder's overall SGP win was his first in 43 rounds ending a route that had endured for more than four years.
Hancock paid tribute to Australian Jason Doyle who missed his chance at the title after suffering injuries at the previous round.
"It was fantastic to win it here in the Southern Hemisphere," Hancock said.
"The Australian people deserve a lot of credit. Obviously they were missing Jason, which is a shame, but Chris won and what a great result.
"Chris' year has been rough, so I'm just so happy for him. As it turned out, he worked hard from his first heat. He really, really worked hard."
Hancock is now one of the top six riders of all time in terms of world title wins, pulling level on four with New Zealand icon Barry Briggs and Danish team manager Hans Nielsen.
Holder was delighted at taking the overall win on home soil which saw him take overall in the final points standings for the season, surpassing the injured Doyle.
"To be sitting here with the trophy in front of my home fans is amazing. It's sweet," Holder said.
"It's something we dream about doing – all us Aussie guys. This is the best feeling in the world apart from being the champ.
"It has been a rough year off the bike, but on the bike, it has got better. I am looking forward to next year."
Final world championship standings
| | | |
| --- | --- | --- |
| Pos | Rider | Points |
| 1 | Greg Hancock | 139 |
| 2 | Tai Woffinden | 130 |
| 3 | Bartosz Zmarzlik | 128 |
| 4 | Chris Holder | 126 |
| 5 | Jason Doyle | 123 |
| 6 | Piotr Pawlicki | 99 |
| 7 | Antonio Lindback | 93 |
| 8 | Niels-Kristian Iversen | 91 |
| 9 | Matej Zagar | 90 |
| 10 | Maciej Janowski | 90 |
| 11 | Fredrik Lindgren | 88 |
| 12 | Peter Kildemand | 68 |
| 13 | Nicki Pedersen | 62 |
| 14 | Andreas Jonsson | 52 |
| 15 | Chris Harris | 40 |
| 16 | Michael Jepsen Jensen | 31 |
| 17 | Patryk Dudek | 8 |
| 18 | Martin Smolinski | 8 |
| 19 | Pawel Przedpelski | 8 |
| 20 | Danny King | 7 |
| 21 | Krzysztof Kasprzak | 7 |
| 22 | Anders Thomsen | 5 |
| 23 | Kim Nilsson | 5 |
| 24 | Peter Ljung | 4 |
| 25 | Vaclav Milik | 3 |
| 26 | Sam Masters | 2 |
| 27 | Tobias Kroner | 2 |
| 28 | Brady Kurtz | 2 |
| 29 | Jack Holder | 2 |
| 30 | Denis Stojs | 1 |
| 31 | Jacob Thorssell | 1 |
| 32 | Nick Skorja | 1 |
| 33 | Daniel Kaczmarek | 1 |
| 34 | Kacper Woryna | 1 |
Australian Speedway Grand Prix points scores
| | | |
| --- | --- | --- |
| Pos | Rider | Points |
| 1 | Chris Holder | 17 |
| 2 | Tai Woffinden | 15 |
| 3 | Bartosz Zmarzlik | 15 |
| 4 | Antonio Lindback | 14 |
| 5 | Niels-Kristian Iversen | 12 |
| 6 | Matej Zagar | 11 |
| 7 | Michael Jepsen Jensen | 10 |
| 8 | Piotr Pawlicki | 8 |
| 9 | Andreas Jonsson | 6 |
| 10 | Fredrik Lindgren | 6 |
| 11 | Greg Hancock | 5 |
| 12 | Maciej Janowski | 5 |
| 13 | Peter Kildemand | 4 |
| 14 | Chris Harris | 4 |
| 15 | Jack Holder | 2 |
| 16 | Sam Masters | 2 |
| 17 | Brady Kurtz | 2 |
| 18 | Max Fricke | 0 |