Australian GP crowd unaffected by Supercars clash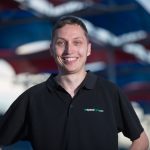 The Australian Grand Prix Corporation (AGPC) is reporting increased ticket sales for this year's MotoGP round at Phillip Island despite its clash with Supercars.
This year the Australian round of the MotoGP world championship goes up against the Castrol Gold Coast 600, the final round of the Pirtek Enduro Cup.
While acknowledging the clash is unfortunate for both events and Australian motorsport enthusiasts, the AGPC remains confident its event will be largely unaffected.
CEO Andrew Westacott says ticket sales are 10 percent up on last year with a 90,000 three day crowd expected at the Victorian circuit.
The rise of Australian rider Jack Miller has been listed among the reasons for the increase following his breakthrough win at Assen in June.
"Ticket sales are strong and are up about 10 percent on last year," Westacott told Speedcafe.com.
"I think the increase is due to three reasons. We have put a lot of effort in to retention of the crowd from last year by making sure they had a good time, which makes their decision to come back easier.
"Secondly the quality of the championship this year with eight different winners including Jack Miller at Assen is fantastic and thirdly the quality of the riders at the top.
"The fact the championship was sewn up (by Marc Marquez last weekend) has had no affect on ticket sales as people see this as an opportunity to view these guys in an unbridled manner.
"Also last year's race was an absolute classic and it is something many people haven't forgotten."
The clash has provided a challenge for television networks with MotoGP and Supercars races taking place at the same time.
Network Ten holds the free-to-air rights to both categories and will host the Castrol Gold Coast 600 on its primary channel while sister station ONE broadcasts the MotoGP.
"I think ultimately world championships take precedence in the setting of world calendars," added Westacott of the clash.
"This is going to be one of those occasions where fans are going to be channel swapping.
"It is not ideal and it would be better if they weren't on the same weekend but it doesn't affect attendances."
Australian Grand Prix/Castrol Gold Coast 600 Free to air television schedule
Supercars Castrol Gold Coast 600 (TEN)
Saturday October 22 – 11.30am – 5.30pm AEDT.
Sunday October 23 – 12pm – 6.00pm AEDT.
Australian Motorcycle Grand Prix (ONE)
Saturday October 22 – 1.30pm – 5pm AEDT.
Sunday October 23 – 12.30pm – 5pm AEDT.
Fox Sports television schedule
Saturday October 22
Australian Motorcycle Grand Prix – from 9:45am AEDT – Fox Sports 503
Castrol Gold Coast 600 – from 9:30am AEDT – Fox Sports 506
Sunday October 23
Australian Motorcycle Grand Prix – from 10:30am AEDT – Fox Sports 502
Castrol Gold Coast 600 – from 10am – Fox Sports 506