Supercars unveils new SuperUtes series for 2017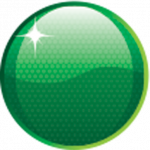 Supercars has announced plans for a revamped Utes series from next season.
The new SuperUtes category will be based around production turbo-diesel dual-cab SUVs which will replace the current Ford Falcon/Holden Commodore-based models that have underpinned the V8 Utes series since its inception in 2001.
Supercars has confirmed the new platform will be open to all manufacturers with the change of concept designed to conform with the current Ute market trends.
The V8 Utes Series had planned to adopt dual cab SUV bodies on a purpose-built control platform as part of its plan to shake up the series before Supercars took over last year.
The new formula will, however, see production-based vehicles fitted with a variety of control components.
SuperUtes has been earmarked as a key Supercars support category for next season with the series due to begin at Townsville from July 7-9.
"V8 Utes has been a popular and entertaining category but with the changing automotive market it's important that the Utes series becomes more market relevant," said Supercars Managing Director Matt Braid.
"Utilising production based turbo-diesel dual cab Utes currently available for sale in the Australian market, SuperUtes will open the category to a variety of new manufacturers while still maintaining the spectacular and entertaining elements that make the category such a favourite with the fans."
The SuperUtes category is also expected to be on the support bill at Ipswich, Bathurst, Gold Coast and the inaugural Coates Hire Newcastle 500 next season.