Scott Taylor injured in Carrera Cup crash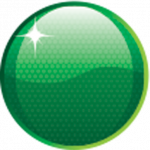 Carrera Cup racer Scott Taylor has suffered leg injuries in a heavy crash during second practice at the Castrol Gold Coast 600.
Taylor hit the wall on the exit of the opening chicane before Nick McBride was left with nowhere to go and crashed into the driver's side of the #222 Porsche.
It was the second impact that saw extensive damage to the rollcage and seat of Taylor's entry.
Taylor was conscious and speaking with McBride as well as circuit medical staff who then transported him off track for further assessment. Officials have now confirmed that the leg injuries do not include any fractures.
"Unfortunately there is only one line in Turn 1 and Scotty went into the fence in front of me and there was no way of avoiding him," explained McBride.
Porsche and Carrera Cup officials have already started an initial assessment on the incident.
"We are still assessing both cars from the incident and analysing the data," said Porsche Cars Australia Motorsport Manager Kurt Sakzewski
"It does look like it was a very acute angle that the #77 (McBride) car made contact with the #222 (Taylor) which has resulted in the injuries to the driver.
"The cage and all the safety features worked like they should. But with everything there's an angle that you have not seen before and sometimes it can result in injuries to the driver which is unfortunate."
The damage to Taylor's car means it is out for the weekend, joining Shane Smollen's Porsche which suffered irreparable damage after a crash near the same area in the opening session.
McBride's crew is still assessing the damage to his car, but have confirmed it will not be fixed for qualifying this afternoon.
Championship leader Matt Campbell was fastest in both shortened sessions.
Qualifying will get underway at 1505 local time.