Remy Gardner Australian GP ride in jeopardy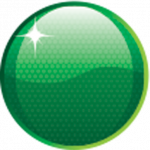 Remy Gardner may be forced to miss this weekend's Australian Grand Prix at Phillip Island after being caught up in an alleged road rage incident involving father Wayne Gardner in Japan.
Reports from Japan claim the 18-year-old was driving when his vehicle made contact with another car as he arrived at the Motegi circuit last Sunday.
The incident sparked an alleged altercation involving former motorcycle world champion Wayne Gardner, who was questioned by police and is currently being held in a cell by himself.
Remy Gardner was expected to compete in the Moto2 class at Phillip Island although his involvement in the incident in Japan could rule him out of the event, according to respected BT Sport MotoGP commentator Keith Heuwen.
An ABC report states police were unable to confirm if Remy Gardner is accused of any wrongdoing or if he is also being held in custody.
Aussie update: @TheWayneGardner has to 'stay' in Japan for 10 days 🗝after THAT road rage incident @GardnerRemy can't leave, he was driving!

— Keith Huewen (@KeithHuewen) October 18, 2016
More Aussie news…
Just trying to get to the bottom of why @GardnerRemy is being replaced for his home Moto2GP according to the latest list

— Keith Huewen (@KeithHuewen) October 18, 2016
Meanwhile, Motorcycling Australia has confirmed that experienced Queenslander Ant West has secured a wildcard outing in Moto2, although the identity of the team he will ride for is yet-to-be announced.
West will be the second Australian to receive a wildcard alongside Victorian rider Matt Barton who will feature in the Moto3 class.
The 20-year-old received an entry at last year's event but retired after suffering a blown tyre.