Matt Mingay makes return to stunt machines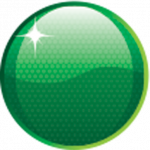 Matt Mingay has completed his first day behind the wheel of his stunt machines since his near fatal crash four months ago.
Mingay, who lost his bottom jaw, broke his top jaw and back and had a total of 40 broken bones following the Stadium Super Trucks crash in Detroit, cut loose at Queensland Raceway.
"Originally I was supposed to be out for 12 months. But three months is long enough," an excited Mingay said in a video recording of his momentous day.
"I'm itching to get back on the bike, in the car and the truck."