Kenseth leads Toyota lock-out at Kansas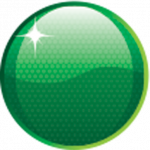 Matt Kenseth will start from pole position at Kansas Speedway as Toyota swept the first two rows in qualifying.
Kenseth will share the front row with Joe Gibbs Racing team-mate Kyle Busch, with another JGR Toyota in Carl Edwards starting third while Martin Truex Jr. will also start on Row 2.
"I didn't think we were going to make it," said Kenseth.
"Wasn't sure we had enough to knock Kyle (Busch) off there but great work by the team to give us a fast car. We'll work a little bit Saturday in practice and see what we have on Sunday."
Nine of the 12 cars in the final round of qualifying were all Chase contenders with Dale Earnhardt Jr.'s substitute Alex Bowman putting his Chevrolet in fifth, with Ryan Newman and AJ Allmendinger set to start from ninth and 10th.
Chase contenders Chase Elliott (13th), Kurt Busch (15th) and Jimmie Johnson (21st) missed the final round of qualifying. Johnson is already locked into the next stage of the Chase after his win last weekend at Charlotte.
Ricky Stenhouse Jr. brought out the caution in the opening round when he scraped the wall.
It is Kenseth's first pole of the 2016 season, second at Kansas and 18th of his career.
QUALIFYING: Hollywood Casino 400 – Kansas Speedway
| | | | | | | | |
| --- | --- | --- | --- | --- | --- | --- | --- |
| POS. | CAR # | DRIVER | MAKE | SPONSOR | MPH | TIME | GAP |
| 1 | 20 | Matt Kenseth | Toyota | DeWalt Flexvolt | 192.089 | 28.112 | Leader |
| 2 | 18 | Kyle Busch | Toyota | M&M's Core | 192.082 | 28.113 | –0.001 |
| 3 | 19 | Carl Edwards | Toyota | XFINITY | 191.015 | 28.270 | –0.158 |
| 4 | 78 | Martin Truex Jr | Toyota | Bass Pro Shops/Tracker Boats | 190.786 | 28.304 | –0.192 |
| 5 | 88 | Alex Bowman | Chevrolet | Nationwide | 190.315 | 28.374 | –0.262 |
| 6 | 22 | Joey Logano | Ford | Shell Pennzoil | 190.221 | 28.388 | –0.276 |
| 7 | 11 | Denny Hamlin | Toyota | FedEx Express | 190.188 | 28.393 | –0.281 |
| 8 | 2 | Brad Keselowski | Ford | Miller Lite | 190.087 | 28.408 | –0.296 |
| 9 | 31 | Ryan Newman | Chevrolet | Caterpillar | 189.927 | 28.432 | –0.320 |
| 10 | 47 | AJ Allmendinger | Chevrolet | Dillons | 189.840 | 28.445 | –0.333 |
| 11 | 4 | Kevin Harvick | Chevrolet | Outback Chevrolet SS | 189.580 | 28.484 | –0.372 |
| 12 | 3 | Austin Dillon | Chevrolet | Dow Coating Materials | 189.567 | 28.486 | –0.374 |
| 13 | 24 | Chase Elliott | Chevrolet | SunEnergy1 | 189.954 | 28.428 | –0.316 |
| 14 | 14 | Tony Stewart | Chevrolet | Code 3 Assoc. / Mobil 1 Chevrolet SS | 189.940 | 28.430 | –0.318 |
| 15 | 41 | Kurt Busch | Chevrolet | Monster Energy / Haas Automation Chevrolet SS | 189.773 | 28.455 | –0.343 |
| 16 | 27 | Paul Menard | Chevrolet | FVP / Menards | 189.760 | 28.457 | –0.345 |
| 17 | 21 | Ryan Blaney | Ford | Motorcraft / Quick Lane Tire & Auto Center | 189.540 | 28.490 | –0.378 |
| 18 | 17 | Ricky Stenhouse Jr | Ford | Fastenal Ford Fusion | 189.387 | 28.513 | –0.401 |
| 19 | 10 | Danica Patrick | Chevrolet | Nature's Bakery Chevrolet SS | 189.241 | 28.535 | –0.423 |
| 20 | 5 | Kasey Kahne | Chevrolet | Farmers Insurance | 189.201 | 28.541 | –0.429 |
| 21 | 48 | Jimmie Johnson | Chevrolet | Lowe's | 188.976 | 28.575 | –0.463 |
| 22 | 16 | Greg Biffle | Ford | Ford Pass | 188.930 | 28.582 | –0.470 |
| 23 | 1 | Jamie McMurray | Chevrolet | CESSNA | 188.094 | 28.709 | –0.597 |
| 24 | 42 | Kyle Larson | Chevrolet | Target | 186.034 | 29.027 | –0.915 |
| 25 | 6 | Trevor Bayne | Ford | Advocare Ford Fusion | 188.376 | 28.666 | –0.554 |
| 26 | 7 | Regan Smith | Chevrolet | Fire Alarm Services, Inc Chevrolet | 187.669 | 28.774 | –0.662 |
| 27 | 83 | Matt DiBenedetto | Toyota | Scorpyd | 187.578 | 28.788 | –0.676 |
| 28 | 23 | David Ragan | Toyota | Dr. Pepper | 187.513 | 28.798 | –0.686 |
| 29 | 13 | Casey Mears | Chevrolet | GEICO | 187.441 | 28.809 | –0.697 |
| 30 | 34 | Chris Buescher | Ford | Love's Travel Stops | 187.331 | 28.826 | –0.714 |
| 31 | 15 | Clint Bowyer | Chevrolet | 5-Hour Energy | 187.246 | 28.839 | –0.727 |
| 32 | 44 | Brian Scott | Ford | GoBowling Ford | 186.819 | 28.905 | –0.793 |
| 33 | 95 | Michael McDowell | Chevrolet | Thrivent Financial | 186.419 | 28.967 | –0.855 |
| 34 | 38 | Landon Cassill | Ford | Snap Fitness | 185.052 | 29.181 | –1.069 |
| 35 | 43 | Aric Almirola | Ford | Smithfield | 184.824 | 29.217 | –1.105 |
| 36 | 55 | Cole Whitt | Chevrolet | TBD | 183.163 | 29.482 | –1.370 |
| 37 | 46 | Michael Annett | Chevrolet | Northland Oil | 181.898 | 29.687 | –1.575 |
| 38 | 32 | Joey Gase | Ford | Midwest Transplant Network | 180.560 | 29.907 | –1.795 |
| 39 | 98 | Reed Sorenson | Chevrolet | Harrahs North Kansas City | 180.403 | 29.933 | –1.821 |
| 40 | 30 | Josh Wise | Chevrolet | Curtis Key Plumbing | 179.850 | 30.025 | –1.913 |