Bathurst 6 Hour confirms 55 car provisional grid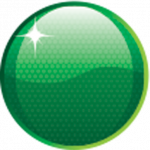 Bathurst 6 Hour organisers have confirmed a grid of at least 55 cars for next year's production car endurance classic at Mount Panorama.
The provisional early-bird entry list for the April 14-16 event sees 13 manufacturers represented with the grid likely to expand with entries open until March 10.
The headline A1 and A2 classes will challenge for the outright victory once again with this year's winning entrant Barry Morcom set to join the top class as part of a two car entry.
Morcom will field a Ford Focus RS in Class A alongside the Class B race winning of the BMW 335i Turbo, which was driven to victory by son Nathan Morcom and Supercars ace Chaz Mostert.
Revised CAMS Production Car regulations will see the Audi TT RS included in Class A for the first time courtesy of Tony Alford.
Nine Mitsubishi Lancers have been entered while BMW, HSV and Subaru are all represented in Class A.
Although yet to appear on the provisional entry list, Mercedes-Benz will feature with Garth Walden Racing expected to enter a A45 AMG.
Class C features the return of Bathurst-based Aubin Brothers Racing, a new Alfa Romeo Gulietta QV and Rick Shaw's popular Mazda RX-8. Meanwhile, Class D currently features two Toyota 86 entries.
Event director James O'Brien has been impressed by the reaction from the production car racing fraternity and fully expects the grid to grow even further in the coming weeks.
"The 2017 early-bird entry list is five larger than the corresponding period last year, with more than ten additional entries received, however these cars have yet to complete the application process," said O'Brien.
"There are other competitors intending to participate and thus we are anticipating a very large grid come Easter next year.
"It will be quite a sight with cars stretching from the start finish line on Pit Straight right around Murray's corner and up the hill towards the bridge on Conrod Straight."
Bathurst 6 Hour Provisional Entry List 
Class
Competitor 
Make
Model
A1
Alan East
Mitsubishi
Lancer EVO IX GSR
A1
Anthony Alford
Audi
TTRS 8J
A1
Barry Morcom
Ford
Focus RS LZ
A1
Dylan Thomas
Mitsubishi
Lancer EVO IX RS
A1
Dylan Thomas
Mitsubishi
Lancer EVO X RS
A1
Dylan Thomas
Mitsubishi
Lancer EVO IX RS
A1
Glossop Tyre Centre
Subaru
Impreza WRX Sti V-1
A1
Jeremy Gray
Ford
FGII GT-F
A1
Jim Pollicina
Mitsubishi
Lancer EVO X RS
A1
Jim Pollicina
Mitsubishi
Lancer EVO X RS
A1
Peter Conroy
Mitsubishi
Lancer EVO X RS
A1
Peter Major
Mitsubishi
Lancer EVO X RS
A1
Roderick Salmon
Mitsubishi
Lancer EVO X RS
A1
Simon Hodges
BMW
M135i Hatch F20
A2
Daniel Flanagan
Holden
VY2-HSV GTS
A2
Graeme Muir
Holden
VE-HSV GTS
A2
Trevor Symonds
Holden
VY-HSV GTS
B1
Adrian Stefan
BMW
335i E92
B1
Barry Morcom
BMW
335i E92
B1
Ben Kavich
Subaru
Impreza WRX Sti G-2
B1
Brett McFarland
Subaru
Impreza WRX Sti G-2
B1
Garry Mennell
BMW
335i E92
B2
Anthony Soole
BMW
M3 E36 3.2L
B2
Daniel Clift
Holden
VZ SS
B2
Dean Potts
Holden
HSV R8 Clubsport
B2
Garth Walden
Holden
VE SSV-Redline
B2
Joe Krinelos
Holden
VF SSV Redline (6.2)
B2
Scott Sullivan
Holden
VY SS
B2
Troy Williams
Holden
VE SSV-Redline
C
Blake Aubin
Renault
Megane RS 265
C
Colin Osborne
Renault
Megane RS 265 Trophy R
C
Colin Osborne
Renault
Megane RS 265 Trophy R
C
David Raddatz
Alfa Romeo
Gulietta QV
C
Doug Westwood
BMW
M3 E36 3.0L
C
Nicholas Cox
BMW
130i E87
C
Peter O'Donnell
BMW
130i E87
C
Ric Shaw
Mazda
RX-8 RX8A
D
Chris Reeves
Toyota
86 GTS ZN SER
D
Christopher Manley
Toyota
86 GTS ZN SER
D