Randle completes rigorous Formula V8 test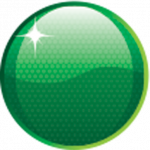 Australian Thomas Randle has ended a successful two-day test in Spain ahead of his Formula V8 3.5 debut later this month.
Randle took to the Valencia circuit and within a handful of laps had been extracting competitive lap times in the Comtec Racing open-wheeler.
Completing over 100 laps that included a whole gamut of simulations including pit stops and practice starts, Randle lapped the 4km circuit more than six seconds faster than he did in a Formula 3 machine at the same venue last year.
The BRDC Rising Star will debut in the series, formerly called Renault 3.5, at Jerez from October 28-30.
"Driving the car was just phenomenal and the power was incredible, it just keeps on accelerating," Randle enthused.
"It was very similar to the feeling I got from the Saab Sports Sedan. My head was getting lifted up from the wind I was going that fast; around 280km/h on the approach to Turn 1.
"The grip on new tyres was unbelievable and I was reaching 215km/h minimum speed through the first corner which felt incredible, and pulling almost 3Gs laterally.
"I did take some time getting used to how quickly I could apply the throttle and had a few wheel-spin moments here and there.
"The main thing I worked on was trying to slow everything down in my brain when everything was actually happening so quickly.
"The carbon brakes were another area I had to get used to as the first two laps you have virtually no brakes at all until they warm up, but once they have heat in them they're very aggressive and the braking distances very short."
Comtec Racing team manager Phil Blow said Randle had taken 'everything in his stride'.
"Thomas settled in really well and we covered off a lot of things such as pit stops and practice starts and he took everything in his stride," Blow said.
"Within only a handful of laps, he was straight down to very competitive times, so we're all really looking forward to Jerez."