Drew Ridge set for Audi TT Cup Euro start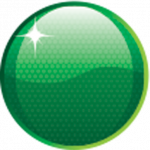 Australian Drew Ridge will tackle his first European start after gaining a ticket to the final round of the Audi Sport TT Cup at Hockenheim.
The Central Coast teenager is using the German engagement in the hope of mounting a full-time challenge on the one-make series next season.
"I've never seen the circuit, or driven the car, and so I really want to focus on keeping the car straight and making steady progress throughout the weekend," Ridge said.
"The Audi Sport TT Cup series is an exciting next step for my racing career," said Drew Ridge.
"There is lot of fierce competition, the cars are all identical and with the support of a manufacturer like Audi, it has a built a high profile in only two short years.
"I'm looking forward to taking on this challenge at a legendary track like Hockenheim, but I'm certainly not underestimating what's ahead of me."
The 17-year-old competed in the Australian Toyota 86 Series round at Bathurst last weekend which has added to his previous experience in single-seater and production cars.
Ridge will follow in the footsteps of another Antipodean, the Kiwi touring driver Simon Evans who ran in the Nurburgring round of the seven-event TT series last month when he finished seventh and eighth in the twin-race format.
The TT coupe machines weight 1125kg and generated 228kW of power from their 2-litre four cylinder engines.