Charlotte win boosts Johnson's title push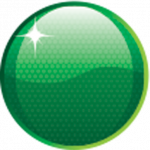 Jimmie Johnson has vaulted into NASCAR championship contention with what could become a critical victory at Charlotte.
Johnson who snapped a 24-race winless streak was able to convert while five of the 12 drivers still in contention in the Chase for the Sprint Cup all finished outside the top 30.
The result is a 78th career win for Johnson and eighth win at Charlotte. The win automatically guarantees him a place in the final eight in the championship.
Johnson had to overcome Matt Kenseth on a late restart to take the lead and pull away for victory.
Although this season has been at times a struggle for Johnson, he and his Hendrick Motorsports team looked like champions as he led 155 laps.
Since the Chase moved to an elimination format in 2014, Johnson had never advanced out of the Round of 12.
Kenseth finished second, Kasey Kahne third, while Ryan Newman and Kyle Larson rounded out the top five. Of the top five, only Johnson and Kenseth are in the Chase.
Several Chase contenders had issues. Martin Truex Jr. came to pit road in the top three for his final stop, but stalled leaving pit road and finished 13th.
Denny Hamlin was running in second and had led 52 laps before his engine expired on Lap 307. He finished in 30th.
Polesitter Kevin Harvick had an electrical issue midway through the race and finished 38th.
Tyre issues for Joey Logano saw him hit the wall twice on different occasions. He went to the garage before returning 77 laps down and ultimately finishing in 36th. Last year, Logano swept all three races in the Round of 12.
A big wreck on a Lap 258 restart involving Austin Dillon, Chase Elliott and several others shook up the running order late and brought out a red flag. Both Dillon and Elliott were in the top five at the time and Elliott had led 103 laps on the day.
Dillon finished 32nd with Elliott classified 33rd.
VIDEO: Race wrap

RESULTS: Bank of America 500 – Charlotte Motor Speedway
| | | | | | | | | | |
| --- | --- | --- | --- | --- | --- | --- | --- | --- | --- |
| POS. | CAR # | DRIVER | MAKE | STARTING POS. | LAPS | LAPS LED | FINAL STATUS | POINTS | BONUS POINTS |
| 1 | 48 | Jimmie Johnson | Chevrolet | 11 | 334 | 155 | Running | 45 | 5 |
| 2 | 20 | Matt Kenseth | Toyota | 17 | 334 | 5 | Running | 40 | 1 |
| 3 | 5 | Kasey Kahne | Chevrolet | 12 | 334 | 0 | Running | 38 | 0 |
| 4 | 31 | Ryan Newman | Chevrolet | 21 | 334 | 1 | Running | 38 | 1 |
| 5 | 42 | Kyle Larson | Chevrolet | 25 | 334 | 0 | Running | 36 | 0 |
| 6 | 18 | Kyle Busch | Toyota | 4 | 334 | 1 | Running | 36 | 1 |
| 7 | 2 | Brad Keselowski | Toyota | 20 | 334 | 0 | Running | 34 | 0 |
| 8 | 41 | Kurt Busch | Chevrolet | 23 | 334 | 0 | Running | 33 | 0 |
| 9 | 14 | Tony Stewart | Chevrolet | 5 | 334 | 0 | Running | 32 | 0 |
| 10 | 1 | Jamie McMurray | Chevrolet | 16 | 334 | 0 | Running | 31 | 0 |
| 11 | 10 | Danica Patrick | Chevrolet | 13 | 334 | 0 | Running | 30 | 0 |
| 12 | 19 | Carl Edwards | Toyota | 8 | 334 | 0 | Running | 29 | 0 |
| 13 | 78 | Martin Truex Jr | Toyota | 7 | 334 | 0 | Running | 28 | 0 |
| 14 | 95 | Michael McDowell | Chevrolet | 22 | 334 | 0 | Running | 27 | 0 |
| 15 | 43 | Aric Almirola | Toyota | 33 | 334 | 0 | Running | 26 | 0 |
| 16 | 34 | Chris Buescher | Toyota | 26 | 334 | 0 | Running | 25 | 0 |
| 17 | 15 | Clint Bowyer | Chevrolet | 31 | 334 | 2 | Running | 25 | 1 |
| 18 | 6 | Trevor Bayne | Toyota | 27 | 334 | 0 | Running | 23 | 0 |
| 19 | 38 | Landon Cassill | Toyota | 32 | 334 | 0 | Running | 22 | 0 |
| 20 | 17 | Ricky Stenhouse Jr | Toyota | 15 | 333 | 0 | Running | 21 | 0 |
| 21 | 7 | Regan Smith | Chevrolet | 35 | 333 | 0 | Running | 20 | 0 |
| 22 | 44 | Brian Scott | Toyota | 30 | 333 | 0 | Running | 19 | 0 |
| 23 | 23 | David Ragan | Toyota | 34 | 331 | 0 | Running | 18 | 0 |
| 24 | 46 | Michael Annett | Chevrolet | 37 | 330 | 0 | Running | 17 | 0 |
| 25 | 83 | Matt DiBenedetto | Toyota | 24 | 329 | 0 | Running | 16 | 0 |
| 26 | 32 | Jeffrey Earnhardt | Ford | 38 | 328 | 0 | Running | 15 | 0 |
| 27 | 98 | Cole Whitt | Chevrolet | 36 | 327 | 0 | Running | 14 | 0 |
| 28 | 55 | Reed Sorenson | Chevrolet | 39 | 321 | 0 | Running | 13 | 0 |
| 29 | 30 | Josh Wise | Chevrolet | 40 | 320 | 0 | Running | 12 | 0 |
| 30 | 11 | Denny Hamlin | Toyota | 9 | 308 | 52 | Engine | 12 | 1 |
| 31 | 21 | Ryan Blaney | Ford | 18 | 307 | 0 | Running | 10 | 0 |
| 32 | 3 | Austin Dillon | Chevrolet | 19 | 258 | 0 | Accident | 9 | 0 |
| 33 | 24 | Chase Elliott | Chevrolet | 3 | 258 | 103 | Accident | 9 | 1 |
| 34 | 27 | Paul Menard | Chevrolet | 28 | 258 | 0 | Accident | 7 | 0 |
| 35 | 16 | Greg Biffle | Ford | 14 | 257 | 0 | Accident | 6 | 0 |
| 36 | 22 | Joey Logano | Ford | 10 | 254 | 3 | Running | 6 | 1 |
| 37 | 47 | AJ Allmendinger | Chevrolet | 6 | 252 | 0 | Accident | 4 | 0 |
| 38 | 4 | Kevin Harvick | Chevrolet | 1 | 155 | 12 | Engine | 4 | 1 |
| 39 | 88 | Alex Bowman | Chevrolet | 2 | 61 | 0 | Accident | 0 | 0 |
| 40 | 13 | Casey Mears | Chevrolet | 29 | 61 | 0 | Accident | 1 | 0 |
STANDINGS
| | | | | | | | | |
| --- | --- | --- | --- | --- | --- | --- | --- | --- |
| POS | DRIVER | POINTS | BEHIND | STARTS | WINS | TOP 5 | TOP 10 | DNF |
| 1 | Jimmie Johnson | 3045 | Leader | 30 | 3 | 8 | 13 | 4 |
| 2 | Matt Kenseth | 3040 | –5 | 30 | 2 | 7 | 15 | 4 |
| 3 | Kyle Busch | 3036 | –9 | 30 | 4 | 13 | 20 | 5 |
| 4 | Brad Keselowski | 3034 | –11 | 30 | 4 | 15 | 21 | 0 |
| 5 | Kurt Busch | 3033 | –12 | 30 | 1 | 7 | 19 | 2 |
| 6 | Carl Edwards | 3029 | –16 | 30 | 2 | 7 | 16 | 5 |
| 7 | Martin Truex Jr | 3028 | –17 | 30 | 4 | 7 | 15 | 1 |
| 8 | Denny Hamlin | 3012 | –33 | 30 | 3 | 10 | 17 | 4 |
| 9 | Austin Dillon | 3009 | –36 | 30 | 0 | 4 | 11 | 2 |
| 10 | Chase Elliott | 3009 | –36 | 30 | 0 | 9 | 15 | 2 |
| 11 | Joey Logano | 3006 | –39 | 30 | 1 | 11 | 20 | 3 |
| 12 | Kevin Harvick | 3004 | –41 | 30 | 3 | 14 | 22 | 3 |
| 13 | Kyle Larson | 2109 | –936 | 30 | 1 | 8 | 12 | 2 |
| 14 | Tony Stewart | 2106 | –939 | 22 | 1 | 5 | 8 | 4 |
| 15 | Jamie McMurray | 2084 | –961 | 30 | 0 | 1 | 10 | 2 |
| 16 | Chris Buescher | 2070 | –975 | 30 | 1 | 2 | 2 | 4 |
| 17 | Kasey Kahne | 766 | –2279 | 30 | 0 | 3 | 11 | 1 |
| 18 | Ryan Newman | 738 | –2307 | 30 | 0 | 2 | 9 | 2 |
| 19 | Ricky Stenhouse Jr | 658 | –2387 | 30 | 0 | 3 | 5 | 3 |
| 20 | Ryan Blaney | 655 | –2390 | 30 | 0 | 3 | 8 | 2 |
| 21 | AJ Allmendinger | 653 | –2392 | 30 | 0 | 2 | 5 | 4 |
| 22 | Trevor Bayne | 651 | –2394 | 30 | 0 | 2 | 5 | 2 |
| 23 | Danica Patrick | 577 | –2468 | 30 | 0 | 0 | 0 | 3 |
| 24 | Greg Biffle | 548 | –2497 | 30 | 0 | 1 | 3 | 7 |
| 25 | Paul Menard | 542 | –2503 | 30 | 0 | 0 | 2 | 6 |
| 26 | Aric Almirola | 539 | –2506 | 30 | 0 | 0 | 0 | 5 |
| 27 | Clint Bowyer | 526 | –2519 | 30 | 0 | 0 | 3 | 2 |
| 28 | Casey Mears | 467 | –2578 | 30 | 0 | 0 | 0 | 1 |
| 29 | Dale Earnhardt Jr | 461 | –2584 | 18 | 0 | 5 | 6 | 4 |
| 30 | Landon Cassill | 431 | –2614 | 30 | 0 | 0 | 0 | 1 |
| 31 | David Ragan | 398 | –2647 | 30 | 0 | 0 | 0 | 5 |
| 32 | Regan Smith | 380 | –2665 | 29 | 0 | 1 | 2 | 5 |
| 33 | Michael McDowell | 377 | –2668 | 25 | 0 | 0 | 1 | 2 |
| 34 | Brian Scott | 371 | –2674 | 30 | 0 | 0 | 0 | 5 |
| 35 | Matt DiBenedetto | 316 | –2729 | 30 | 0 | 0 | 1 | 9 |
| 36 | Cole Whitt | 268 | –2777 | 25 | 0 | 0 | 0 | 5 |
| 37 | Michael Annett | 267 | –2778 | 29 | 0 | 0 | 0 | 4 |
| 38 | Jeff Gordon | 183 | –2862 | 7 | 0 | 0 | 1 | 0 |
| 39 | Josh Wise | 165 | –2880 | 26 | 0 | 0 | 0 | 6 |
| 40 | Reed Sorenson | 164 | –2881 | 22 | 0 | 0 | 0 | 4 |
| 41 | Jeffrey Earnhardt | 119 | –2926 | 17 | 0 | 0 | 0 | 2 |
| 42 | Brian Vickers | 86 | –2959 | 5 | 0 | 0 | 1 | 1 |
| 43 | Bobby Labonte | 51 | –2994 | 3 | 0 | 0 | 0 | 0 |
| 44 | David Gilliland | 46 | –2999 | 2 | 0 | 0 | 0 | 0 |
| 45 | Michael Waltrip | 42 | –3003 | 2 | 0 | 0 | 0 | 0 |
| 46 | Boris Said | 17 | –3028 | 1 | 0 | 0 | 0 | 0 |
| 47 | Patrick Carpentier | 11 | –3034 | 2 | 0 | 0 | 0 | 0 |
| 48 | Eddie MacDonald | 5 | –3040 | 1 | 0 | 0 | 0 | 0 |
| 49 | Alex Kennedy | 5 | –3040 | 1 | 0 | 0 | 0 | 1 |
| 50 | Robert Richardson | 3 | –3042 | 1 | 0 | 0 | 0 | 1 |
| 51 | Alex Bowman | 0 | –3045 | 5 | 0 | 0 | 1 | 1 |
| 52 | Ty Dillon | 0 | –3045 | 10 | 0 | 0 | 0 | 0 |
| 53 | Dylan Lupton | 0 | –3045 | 2 | 0 | 0 | 0 | 0 |
| 54 | Jeb Burton | 0 | –3045 | 2 | 0 | 0 | 0 | 0 |
| 55 | Joey Gase | 0 | –3045 | 4 | 0 | 0 | 0 | 0 |
| 56 | Ryan Ellis | 0 | –3045 | 3 | 0 | 0 | 0 | 0 |
| 57 | Timmy Hill | 0 | –3045 | 1 | 0 | 0 | 0 | 0 |
| 58 | Justin Allgaier | 0 | –3045 | 1 | 0 | 0 | 0 | 1 |
| 59 | Cody Ware | 0 | –3045 | 0 | 0 | 0 | 0 | 0 |