Campbell clean-sweeps Carrera Cup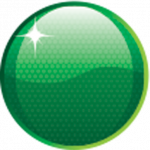 Matt Campbell has completed a dominant weekend in the Carrera Cup with victory in the final race at Mount Panorama.
It is Campbell's 11th race win of the season and has him within touching distance of taking the title with one round left to run on the streets of the Golf Coast.
The final race of the weekend was far from a walk in the park for Campbell as Steve Richards got a great jump off the start to lead the field.
Campbell pressed the 2014 champion over the opening laps and out-braked Richards into the Chase on lap #3. Campbell had to make the most of the opportunity as David Wall, Alex Davison and Ash Walsh were all in a cue behind the leader.
From that point Campbell checked out, while Richards showed plenty of determination to hold-on for second.
Davison looked set for third, but with two laps to run he locked a brake and backed his Porsche into the fence at Griffin's Bend. Despite having extensive rear-end damage, Davison did complete the race in 19th and keep the championship alive heading to the Gold Coast.
Tony Bates took the honours in the Tag Heuer Carrera Challenge, to make it two race wins from the weekend. However, it was James Bergmuller who backed-up his overall win in the semi-professional class at Sandown with victory in the Tag Heuer Carrera Challenge at Bathurst.
The curtain will come down on the Carrera Cup season with the final round on the streets of Surfers Paradise in a fortnight.
VIDEO: Campbell, Bates and Bergmuller speaks after the final race at Bathurst

RESULTS: Race 3 – Carrera Cup Australia : Mount Panorama
| | | | | |
| --- | --- | --- | --- | --- |
| Pos | No. | Driver | Team | Class |
| 1 | 7 | Matt Campbell | Nuveau Constructions / Phase 8 | P |
| 2 | 12 | Steven Richards | Laser Plumbing and Electrical | P |
| 3 | 38 | David Wall | Wilson Security | P |
| 4 | 777 | Ash Walsh | Bob Jane T-Marts / Infants Friend | P |
| 5 | 77 | Nick McBride | Bob Jane T-Marts | P |
| 6 | 26 | Michael Almond | Copyworld | P |
| 7 | 21 | Garth Walden | CIP/GWR | P |
| 8 | 88 | Dylan O'Keeffe | Allstar Equipment / Dexion Supplies | P |
| 9 | 54 | James Abela | Horsley Park Gunshop | P |
| 10 | 45 | Duvashen Padayachee | Darrell Lea STIX | P |
| 11 | 18 | Max Twigg | DNA Racing/Beyond Blue | G |
| 12 | 24 | Tony Bates | Moveitnet / C Tech Laser | C |
| 13 | 13 | James Bergmuller | pricepressure.com.au | C |
| 14 | 4 | Stephen Grove | Grove Hire | C |
| 15 | 56 | Shane Smollen | McGrath Estate Agents | C |
| 16 | 32 | Daniel Stutterd | DJS Racing | G |
| 17 | 222 | Scott Taylor | Scott Taylor Motorsport | C |
| 18 | 9 | Marc Cini | Hallmarc | C |
| 19 | 25 | Alex Davison | Wilson Parking | P |
| 20 | 39 | Adrian Mastronardo | Veritas Property Group | C |
STANDINGS
| | | |
| --- | --- | --- |
| Position | Driver | Points |
| 1 | Matt Campbell | 1036.5 |
| 2 | Alex Davison | 912 |
| 3 | Nick McBride | 898 |
| 4 | David Wall | 897 |
| 5 | Steven Richards | 778.5 |
| 6 | Ash Walsh | 592 |
| 7 | Dean Fiore | 544 |
| 8 | Michael Almond | 520.5 |
| 9 | Duvashen Padayachee | 417.5 |
| 10 | Dylan O'Keeffe | 389 |
| 11 | James Abela | 353.5 |
| 12 | Tony Bates | 346.5 |
| 13 | Fraser Ross | 346.5 |
| 14 | James Bergmuller | 332 |
| 15 | Garth Walden | 321.5 |
| 16 | Shane Smollen | 288 |
| 17 | Stephen Grove | 244.5 |
| 18 | Adrian Mastronardo | 234 |
| 19 | Marc Cini | 211.5 |
| 20 | Shane van Gisbergen | 117 |
| 21 | Scott Taylor | 84 |
TAG Heuer Carrera Challenge
| | | |
| --- | --- | --- |
| Position | Driver | Points |
| 1 | Tony Bates | 1011.5 |
| 2 | James Bergmuller | 913.5 |
| 3 | Shane Smollen | 912 |
| 4 | Stephen Grove | 852 |
| 5 | Adrian Mastronardo | 798.5 |
| 6 | Marc Cini | 749.5 |
| 7 | Scott Taylor | 293 |