Rosberg takes pole with Suzuka domination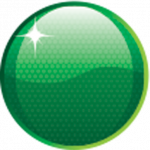 Nico Rosberg has produced a stunning lap to take pole position for the Japanese Grand Prix at Suzuka.
Rosberg launched into his second run, producing a 1:30.64s effort which Mercedes team-mate Lewis Hamilton failed to match by a scant 0.01s.
The result has seen Rosberg, who extended his championship points lead last weekend in Malaysia, top every session since opening practice on Friday.
It was the 30th pole of Rosberg's career as Mercedes responded to a concerted challenge from Ferrari.
Kimi Raikkonen was third fastest ahead of Sebastian Vettel, however the latter will drop three places following his role in the opening corner incident where he forced Rosberg into a spin in the Malaysia GP last weekend.
Max Verstappen will start from fourth after out-qualifying Daniel Ricciardo by eight thousandths of a second.
After the first runs Hamilton held the top time by .19s over Rosberg.
"It is what I need to try and win the grand prix tomorrow," Rosberg said.
"I'm confident for tomorrow's race and we had a good practice on Friday."
Hamilton said he had been 'forced into no-man's land' going into qualifying but was happy to haul back the gap to Rosberg.
Haas saw both of its Ferrari-powered machines make Q3 for the first time with Romain Grosjean qualifying eighth and Esteban Gutierrez 10th.
Force India's Sergio Perez will start from sixth with team-mate Nico Hulkenberg ninth.
The Williams of Valtteri Bottas and Felipe Massa will start 11th and 12th respectively after losing out to the Force Indias. It was the third time the Grove team had both cars failing to advance to Q3 this season.
In Q2, Rosberg laid down a 1:30.71s to top the 15 runners, a sizeable .4s to the good of Hamilton.
Grosjean went wide on the final corner but managed to reign in the slide in a big moment during Q2.
RESULT: Qualifying
| | | | | |
| --- | --- | --- | --- | --- |
| | | | | |
| 1 | Nico Rosberg | Mercedes | 1:30.64s | – |
| 2 | Lewis Hamilton | Mercedes | 1:30.66 | 0.01s |
| 3 | Kimi Raikkonen | Ferrari | 1:30.94 | 0.30 |
| 4 | Max Verstappen | Red Bull/Renault | 1:31.17 | 0.53 |
| 5 | Daniel Ricciardo | Red Bull/Renault | 1:31.24 | 0.59 |
| 6 | Sergio Perez | Force India/Mercedes | 1:31.96 | 1.31 |
| 7 | Sebastian Vettel | Ferrari | 1:31.02 | 0.38 |
| 8 | Romain Grosjean | Haas/Ferrari | 1:31.96 | 1.31 |
| 9 | Nico Hulkenberg | Force India/Mercedes | 1:32.14 | 1.49 |
| 10 | Esteban Gutierrez | Haas/Ferrari | 1:32.54 | 1.90 |
| 11 | Valtteri Bottas | Williams/Mercedes | 1:32.31 | 1.66 |
| 12 | Felipe Massa | Williams/Mercedes | 1:32.38 | 1.73 |
| 13 | Daniil Kvyat | Toro Rosso/Ferrari | 1:32.62 | 1.97 |
| 14 | Carlos Sainz | Toro Rosso/Ferrari | 1:32.68 | 2.03 |
| 15 | Fernando Alonso | McLaren/Honda | 1:32.68 | 2.04 |
| 16 | Jolyon Palmer | Renault | 1:32.80 | 2.16 |
| 17 | Jenson Button | McLaren/Honda | 1:32.85 | 2.20 |
| 18 | Kevin Magnussen | Renault | 1:33.02 | 2.37 |
| 19 | Marcus Ericsson | Sauber/Ferrari | 1:33.22 | 2.57 |
| 20 | Felipe Nasr | Sauber/Ferrari | 1:33.33 | 2.68 |
| 21 | Esteban Ocon | Manor/Mercedes | 1:33.35 | 2.70 |
| 22 | Pascal Wehrlein | Manor/Mercedes | 1:33.56 | 2.91 |