Rosberg leads Mercedes one-two at Suzuka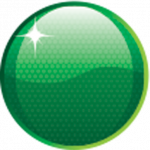 Nico Rosberg held sway at Suzuka, topping both practice sessions for the Japanese Grand Prix ahead of his team-mate Lewis Hamilton.
The German continued his purple patch of form by laying down a best of 1:32.25s in Practice 2 before the majority of the field settled into long runs.
Using the soft compound rubber, Rosberg's edge was a scant 0.07s faster than Hamilton.
The Brit had earlier shaded Rosberg on hard tyres.
Earlier in Practice 1, Rosberg had shaded Hamilton by 0.21s as Mercedes began solidly following their indifferent results at the recent Malaysian Grand Prix.
Kimi Raikkonen gained the upper hand over Ferrari team-mate Sebastian Vettel by claiming third best in P2 ahead of Max Verstappen (Red Bull).
Vettel was fifth ahead of the Force India pair of Sergio Perez and Nico Hulkenberg.
Fernando Alonso put the McLaren-Honda in eighth ahead of Valtteri Bottas (Williams) while Carlos Sainz completed the top 10.
Malaysian Grand Prix winner Daniel Ricciardo ended down in 12th after ending the first 90-minute practice spell fifth.
The Virtual Safety Car was deployed mid-session for the stricken Haas of Esteban Gutierrez who parked the Ferrari-powered machine near the Degner Curve.
It was later believed to be a turbo issue that curtailed the Mexican's run.
Practice 2
| | | | | | |
| --- | --- | --- | --- | --- | --- |
| 1 | Nico Rosberg | Mercedes | 1:32.25s | – | 35 |
| 2 | Lewis Hamilton | Mercedes | 1:32.32 | 0.072s | 35 |
| 3 | Kimi Raikkonen | Ferrari | 1:32.57 | 0.323s | 26 |
| 4 | Max Verstappen | Red Bull/Renault | 1:33.06 | 0.811s | 29 |
| 5 | Sebastian Vettel | Ferrari | 1:33.10 | 0.853s | 34 |
| 6 | Sergio Perez | Force India/Mercedes | 1:33.57 | 1.320s | 37 |
| 7 | Nico Hulkenberg | Force India/Mercedes | 1:33.87 | 1.623s | 35 |
| 8 | Fernando Alonso | McLaren/Honda | 1:33.98 | 1.735s | 37 |
| 9 | Valtteri Bottas | Williams/Mercedes | 1:34.02 | 1.778s | 33 |
| 10 | Carlos Sainz | Toro Rosso/Ferrari | 1:34.08 | 1.836s | 33 |
| 11 | Felipe Massa | Williams/Mercedes | 1:34.12 | 1.877s | 33 |
| 12 | Daniel Ricciardo | Red Bull/Renault | 1:34.15 | 1.900s | 29 |
| 13 | Romain Grosjean | Haas/Ferrari | 1:34.24 | 1.991s | 33 |
| 14 | Daniil Kvyat | Toro Rosso/Ferrari | 1:34.30 | 2.055s | 27 |
| 15 | Kevin Magnussen | Renault | 1:34.33 | 2.089s | 36 |
| 16 | Jenson Button | McLaren/Honda | 1:34.39 | 2.148s | 29 |
| 17 | Esteban Gutierrez | Haas/Ferrari | 1:34.64 | 2.393s | 11 |
| 18 | Jolyon Palmer | Renault | 1:34.76 | 2.510s | 40 |
| 19 | Felipe Nasr | Sauber/Ferrari | 1:34.82 | 2.574s | 26 |
| 20 | Pascal Wehrlein | Manor/Mercedes | 1:35.29 | 3.042s | 30 |
| 21 | Esteban Ocon | Manor/Mercedes | 1:35.40 | 3.150s | 37 |
| 22 | Marcus Ericsson | Sauber/Ferrari | 1:36.31 | 4.068s | 26 |
Practice 1
| | | | | | |
| --- | --- | --- | --- | --- | --- |
| | | | | | |
| 1 | Nico Rosberg | Mercedes | 1:32.43s | – | 24 |
| 2 | Lewis Hamilton | Mercedes | 1:32.64 | 0.215s | 21 |
| 3 | Sebastian Vettel | Ferrari | 1:33.52 | 1.094s | 19 |
| 4 | Kimi Raikkonen | Ferrari | 1:33.81 | 1.386s | 17 |
| 5 | Daniel Ricciardo | Red Bull/Renault | 1:34.11 | 1.681s | 23 |
| 6 | Max Verstappen | Red Bull/Renault | 1:34.37 | 1.948s | 26 |
| 7 | Nico Hulkenberg | Force India/Mercedes | 1:34.53 | 2.099s | 28 |
| 8 | Sergio Perez | Force India/Mercedes | 1:34.76 | 2.336s | 30 |
| 9 | Fernando Alonso | McLaren/Honda | 1:35.00 | 2.572s | 10 |
| 10 | Valtteri Bottas | Williams/Mercedes | 1:35.38 | 2.950s | 31 |
| 11 | Daniil Kvyat | Toro Rosso/Ferrari | 1:35.44 | 3.015s | 23 |
| 12 | Carlos Sainz | Toro Rosso/Ferrari | 1:35.67 | 3.241s | 27 |
| 13 | Jenson Button | McLaren/Honda | 1:35.67 | 3.246s | 24 |
| 14 | Romain Grosjean | Haas/Ferrari | 1:35.68 | 3.257s | 17 |
| 15 | Felipe Nasr | Sauber/Ferrari | 1:35.96 | 3.536s | 15 |
| 16 | Felipe Massa | Williams/Mercedes | 1:36.16 | 3.738s | 23 |
| 17 | Esteban Gutierrez | Haas/Ferrari | 1:36.21 | 3.788s | 21 |
| 18 | Marcus Ericsson | Sauber/Ferrari | 1:36.29 | 3.863s | 19 |
| 19 | Kevin Magnussen | Renault | 1:36.82 | 4.391s | 30 |
| 20 | Esteban Ocon | Manor/Mercedes | 1:37.79 | 5.366s | 29 |
| 21 | Pascal Wehrlein | Manor/Mercedes | 1:37.96 | 5.535s | 24 |
| 22 | Jolyon Palmer | Renault | 1:37.99 | 5.561s | 13 |