Campbell wins Carrera Cup opener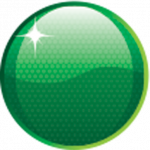 Matt Campbell has returned to winning form in the Carrera Cup with a classy drive to take the opening race of the weekend at Mount Panorama.
Despite starting off pole, Campbell had to slip in behind David Wall after a side-by-side run up Mountain Straight on the opening lap.
He sat in behind heading into Hell Corner on just the second lap, when Wall got loose. Campbell pounced and out-dragged Wall up Mountain Straight and assumed the lead.
From that point Campbell was able to control things at the front while Wall's attention switched to a determined Steve Richards.
Despite his error on the second lap, Wall kept his composure over the next seven laps to hold onto the position behind Campbell.
The race was relatively clean with the major incident occurring between Tag Heuer Carrera Challenge points leader Tony Bates and James Abela on lap #3. Bates was sent spinning into the Griffin's Bend fence after contact. Abela finished the race in 12th position, while Bates was 20th and sixth in the semi-professional class.
Officials have confirmed that they will be reviewing the incident.
Victory in the Tag Heuer Carrera Challenge going the way of Shane Smollen ahead of James Bergmuller and Stephen Grove.
The second race of the Carrera Cup will be Saturday afternoon at 4.30pm.
VIDEO: Campbell and Smollen speak after Race #1

RACE 1 : Carrera Cup – Mount Panorama
| | | | | |
| --- | --- | --- | --- | --- |
| Pos | No. | Driver | Team | Class |
| 1 | 7 | Matt Campbell | Nuveau Constructions / Phase 8 | P |
| 2 | 38 | David Wall | Wilson Security | P |
| 3 | 12 | Steven Richards | Laser Plumbing and Electrical | P |
| 4 | 25 | Alex Davison | Wilson Parking | P |
| 5 | 26 | Michael Almond | Copyworld | P |
| 6 | 777 | Ash Walsh | Bob Jane T-Marts / Infants Friend | P |
| 7 | 77 | Nick McBride | Bob Jane T-Marts | P |
| 8 | 21 | Garth Walden | CIP/GWR | P |
| 9 | 88 | Dylan O'Keeffe | Allstar Equipment / Dexion Supplies | P |
| 10 | 8 | Dean Fiore | Saint/Porsche Centre Melbourne | P |
| 11 | 18 | Max Twigg | DNA Racing/Beyond Blue | G |
| 12 | 54 | James Abela | Horsley Park Gunshop | P |
| 13 | 56 | Shane Smollen | McGrath Estate Agents | C |
| 14 | 32 | Daniel Stutterd | DJS Racing | G |
| 15 | 45 | Duvashen Padayachee | Darrell Lea STIX | P |
| 16 | 13 | James Bergmuller | pricepressure.com.au | C |
| 17 | 4 | Stephen Grove | Grove Hire | C |
| 18 | 222 | Scott Taylor | Scott Taylor Motorsport | C |
| 19 | 39 | Adrian Mastronardo | Veritas Porperty Group | C |
| 20 | 24 | Tony Bates | Moveitnet / C Tech Laser | C |
| 21 | 9 | Marc Cini | Hallmarc | C |