Hospital checks for Fiore after Carrera Cup crash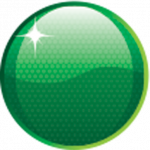 A heavy accident for Dean Fiore in second practice for the Carrera Cup has seen the Nissan Supercars co-driver sent to Bathurst Hospital for precautionary checks.
The crash occurred in The Esses on just the first flying lap of the session.
Fiore walked from the car to the ambulance and was assessed at the trackside medical centre before being taken to Bathurst Hospital.
The West Aussie's crew were assessing the damage to the car post-session and are hopeful of it continuing on the track this weekend.
After David Wall set the pace in Practice 1, championship leader Matt Campbell was fastest in the second session that was shortened due to the clean-up of the Fiore Porsche.
Only Campbell and Wall were able to put in two flying laps in Practice 2.
Fastest in the Tag Heuer Carrera Challenge in both session was Tony Bates, who is in a re-shelled Porsche this weekend after a heavy crash at the last round at Sandown in Melbourne.
The Carrera Cup tomorrow has qualifying at 1010 local time followed by the opening nine lap race of the weekend at 1425.
VIDEO: Campbell and Bates speak after practice

Practice 1 : Carrera Cup – Mount Panorama
| | | | | | |
| --- | --- | --- | --- | --- | --- |
| Pos | No. | Driver | Team | Class | Time/Gap |
| 1 | 38 | David Wall | Wilson Security | P | 2:09.2524 |
| 2 | 7 | Matt Campbell | Nuveau Constructions / Phase 8 | P | +0.1277 |
| 3 | 12 | Steven Richards | Laser Plumbing and Electrical | P | +0.9083 |
| 4 | 26 | Michael Almond | Copyworld | P | +1.6177 |
| 5 | 77 | Nick McBride | Bob Jane T-Marts | P | +1.6671 |
| 6 | 777 | Ash Walsh | Bob Jane T-Marts / Infants Friend | P | +2.1854 |
| 7 | 8 | Dean Fiore | Saint/Porsche Centre Melbourne | P | +2.3190 |
| 8 | 21 | Garth Walden | CIP/GWR | P | +2.4129 |
| 9 | 18 | Max Twigg | DNA Racing/Beyond Blue | G | +3.2948 |
| 10 | 25 | Alex Davison | Wilson Parking | P | +3.4847 |
| 11 | 45 | Duvashen Padayachee | Darrell Lea STIX | P | +3.9204 |
| 12 | 54 | James Abela | Horsley Park Gunshop | P | +4.0659 |
| 13 | 24 | Tony Bates | Moveitnet / A.F.S. | E | +4.5231 |
| 14 | 39 | Adrian Mastronardo | Veritas Porperty Group | E | +5.0950 |
| 15 | 11 | Tony Longhurst | The Boatworks | G | +5.3028 |
| 16 | 13 | James Bergmuller | pricepressure.com.au | E | +5.8274 |
| 17 | 32 | Daniel Studderd | DJS Racing | G | +5.9085 |
| 18 | 88 | Dylan O'Keeffe | Allstar Equipment / Dexion Supply | P | +5.9089 |
| 19 | 4 | Stephen Grove | Grove Hire | E | +6.1886 |
| 20 | 9 | Marc Cini | Hallmarc | E | +7.5236 |
| 21 | 222 | Scott Taylor | Scott Taylor Motorsport | E | +10.2664 |
| 22 | 56 | Shane Smollen | McGrath Estate Agents | E | +11.8467 |
Practice 2 : Carrera Cup – Mount Panorama
| | | | | | |
| --- | --- | --- | --- | --- | --- |
| Pos | No. | Driver | Team | Class | Time/Gap |
| 1 | 7 | Matt Campbell | Nuveau Constructions / Phase 8 | P | 2:09.0229 |
| 2 | 12 | Steven Richards | Laser Plumbing and Electrical | P | +0.9705 |
| 3 | 38 | David Wall | Wilson Security | P | +1.4471 |
| 4 | 777 | Ash Walsh | Bob Jane T-Marts / Infants Frind | P | +1.5201 |
| 5 | 25 | Alex Davison | Wilson Parking | P | +2.0340 |
| 6 | 26 | Michael Almond | Copyworld | P | +2.2079 |
| 7 | 77 | Nick McBride | Bob Jane T-Marts | P | +3.0280 |
| 8 | 24 | Tony Bates | Moveitnet / C Tech Laser | C | +3.1335 |
| 9 | 11 | Tony Longhurst | The Boatworks | G | +3.2174 |
| 10 | 21 | Garth Walden | CIP/GWR | P | +3.2856 |
| 11 | 56 | Shane Smollen | McGrath Estate Agents | C | +4.4030 |
| 12 | 54 | James Abela | Horsley Park Gunshop | P | +4.7946 |
| 13 | 13 | James Bergmuller | pricepressure.com.au | C | +5.0280 |
| 14 | 18 | Max Twigg | DNA Racing/Beyond Blue | G | +5.1911 |
| 15 | 45 | Duvashen Padayachee | Darrell Lea STIX | P | +5.2198 |
| 16 | 4 | Stephen Grove | Grove Hire | C | +5.2443 |
| 17 | 88 | Dylan O'Keeffe | Allstar Equipment / Dexion Supplies | P | +5.4384 |
| 18 | 39 | Adrian Mastronardo | Veritas Porperty Group | C | +6.3356 |
| 19 | 32 | Daniel Stutterd | DJS Racing | G | +9.1210 |
| 20 | 222 | Scott Taylor | Scott Taylor Motorsport | C | +10.4287 |
| 21 | 9 | Marc Cini | Hallmarc | C | +23.9923 |
| N/C | 8 | Dean Fiore | Saint/Porsche Centre Melbourne | P | No Time |