Two GT4 Porsches confirmed for Bathurst 12 Hour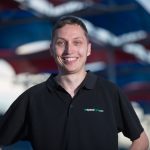 German outfit Pro Sport Performance has confirmed a two-car entry for the Liqui-Moly Bathurst 12 Hour next year.
The operation will return to Mount Panorama for the February 3-5 endurance race with a pair of Porsche Cayman PRO 4 to contest the growing GT4 class.
Pro Sport Performance made their Bathurst 12 Hour debut earlier this year with a one car effort which retired from the race after 92 laps.
The German team are hugely experienced long-distance experts with more than six wins in the Nurburgring-based VLN Endurance series, alongside class victories in the Nurburgring 24 Hour.
The entry is the second confirmed GT4 entry following on from Miedecke Stone Motorsport's announcement to field an Aston Martin Vantage GT4.
"We are really happy to come back to Mount Panorama. 2016 was a big adventure for us and despite the crash we had, all of us enjoyed the trip," said Team Manager Steve Buschmann.
"We were the only car on the grid in GT4 this year but after we were told there are already several GT4 entries for next year we discussed it and decided to enter two cars of ours.
"Currently we are leading the GT4 European Championship with two of our Porsche Cayman PRO4s with one round to go next weekend at Zandvoort.
"The GT4 class became really big this year in Europe due to the entry of several manufacturers, and will grow next year.
"It would be great to be part of a GT4 boom as it arrives in Australia."