Mawson set for Monza Formula 3 test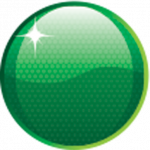 New German Formula 4 champion Joey Mawson will conduct a two-day Formula 3 test at Monza this week as he begins preparations for next season.
The 20-year-old Aussie is eyeing a move to the FIA European Formula 3 Championship after defeating Mick Schumacher to the ADAC German F4 title at last weekend's Hockenheim season finale.
Mawson will head to Monza with Dutch outfit Van Amersfoort Racing with whom he scored 10 wins in the German F4 Championship this year.
The Sydney racer has experienced a Formula 3 car before when he tested for Van Amersfoort at the Red Bull Ring last year.
Mawson will be joined by Harrison Newey and Kami Laliberte at the test which concludes on Thursday.