Mercedes-Benz eyes Formula E expansion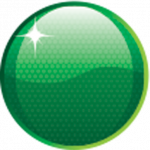 Mercedes-Benz Grand Prix Limited has signed an agreement with the FIA Formula E Championship which could see the manufacturer field a factory entry in the 2018/19 season.
The all-electric single seater series is set to expand from 10 to 12 teams in season five with one of the new slots reserved for Mercedes, subject to FIA approval.
The 2018/19 Formula E campaign will see the series incorporate new battery technology which will end the mandatory car switches in races.
Mercedes motorsport boss Toto Wolff believes the category is a serious option for the marque as it looks to expand its racing commitments.
"We have been watching the growth of Formula E with great interest," said Wolff.
Stan Sport is the only way to watch every round of the Formula E. Click here for all the action streaming ad-free, live and on demand.
"At the current time, we are looking at all the options available in the future of motor racing, and we are very pleased with an agreement that secures us an opportunity to enter the series in season five.
"Electrification will play a major role in the future of the automotive industry – racing has always been a technology R&D platform for the motor industry, and this will make Formula E very relevant in the future."
Mercedes is the latest manufacturer linked to the series following in the footsteps of Audi, BMW, Jaguar and Renault.
"We are delighted to confirm that we have reserved one of our two new entries in season five for Mercedes Grand Prix Ltd," said Formula E boss Alejandro Agag.
"Formula E wants to become the platform where car manufacturers test and develop the technologies that they will then introduce on their road cars.
"Having the chance to include a brand like Mercedes in our championship in the future would be a major boost to achieve that objective.
"Formula E is becoming an exciting mix of consolidated manufacturers like Renault, Citroen-DS, Audi, Mahindra or Jaguar, and new futuristic brands like Faraday Future, NextEV, or the likes of major component manufacturers like Schaeffler and ZF.
"Mercedes would be a great addition to that growing line-up."
The new Formula E campaign is scheduled to begin on the streets of Hong Kong on Sunday.