Truex Jr unstoppable at the 'Monster Mile'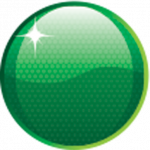 Martin Truex Jr. has scored his second race win in the Chase for the Sprint Cup with victory at Dover.
Truex, who also won the opening race of NASCAR's version of the playoffs at Chicagoland, dominated the track known as the 'Monster Mile'. The Toyota driver led 187 of the 400 laps, as the pace the front was so hot only six cars finished on the lead lap.
Despite being a single-car team based in Denver, the Furniture Row squad, which includes Australian race engineer Peter Craik, is considered as one of the hot favourites to take the title.
"We are not messing around I guess – what else can I say – we are here to get it done," said Truex Jr.
"Especially here, I love this race track as it's been considered a home track as I have won here before and also had plenty of heart break.
"What an awesome race today and we are ready to go to Charlotte (next week). The last month and half has been ridiculous, I mean it has been a fairy tale dream.
"Let's keep this momentum going as the sky's the limit for this team.
With the race being the first cut-off in the Chase the drivers not advancing are the Ganassi entries of Kyle Larson and Jamie McMurray, Chris Buescher and retiring legend Tony Stewart.
McMurray's day ended with engine failure, while Larson battled electrical issues and a puncture. A 13th place finish for Stewart ending any hopes of a fairy-tale ending to his NASCAR career.
Kevin Harvick's victory last week at New Hampshire was critical, as he suffered rear suspension failure in today's race.
The next phase of the Chase with 12 drivers gets underway at Charlotte Motor Speedway. Last time out at that track Truex completely dominated the Coke 600 back in May.
VIDEO: race wrap

RESULTS: Citizen Solder 400 – Dover International Speedway
| | | | | | | | | | |
| --- | --- | --- | --- | --- | --- | --- | --- | --- | --- |
| POS. | CAR # | DRIVER | MAKE | START | LAPS | LAPS LED | FINAL STATUS | POINTS | BONUS POINTS |
| 1 | 78 | Martin Truex Jr | Toyota | 2 | 400 | 187 | Running | 45 | 5 |
| 2 | 18 | Kyle Busch | Toyota | 3 | 400 | 102 | Running | 40 | 1 |
| 3 | 24 | Chase Elliott | Chevrolet | 9 | 400 | 0 | Running | 38 | 0 |
| 4 | 2 | Brad Keselowski | Ford | 1 | 400 | 7 | Running | 38 | 1 |
| 5 | 20 | Matt Kenseth | Toyota | 4 | 400 | 0 | Running | 36 | 0 |
| 6 | 22 | Joey Logano | Ford | 5 | 400 | 0 | Running | 35 | 0 |
| 7 | 48 | Jimmie Johnson | Chevrolet | 8 | 399 | 90 | Running | 35 | 1 |
| 8 | 3 | Austin Dillon | Chevrolet | 14 | 399 | 0 | Running | 33 | 0 |
| 9 | 11 | Denny Hamlin | Toyota | 7 | 399 | 0 | Running | 32 | 0 |
| 10 | 88 | Jeff Gordon | Chevrolet | 18 | 399 | 7 | Running | 32 | 1 |
| 11 | 17 | Ricky Stenhouse Jr | Ford | 22 | 399 | 0 | Running | 30 | 0 |
| 12 | 5 | Kasey Kahne | Chevrolet | 17 | 399 | 0 | Running | 29 | 0 |
| 13 | 14 | Tony Stewart | Chevrolet | 15 | 399 | 0 | Running | 28 | 0 |
| 14 | 19 | Carl Edwards | Toyota | 10 | 399 | 0 | Running | 27 | 0 |
| 15 | 41 | Kurt Busch | Chevrolet | 11 | 398 | 0 | Running | 26 | 0 |
| 16 | 43 | Aric Almirola | Ford | 27 | 398 | 0 | Running | 25 | 0 |
| 17 | 31 | Ryan Newman | Chevrolet | 19 | 397 | 0 | Running | 24 | 0 |
| 18 | 16 | Greg Biffle | Ford | 25 | 396 | 7 | Running | 24 | 1 |
| 19 | 47 | AJ Allmendinger | Chevrolet | 21 | 396 | 0 | Running | 22 | 0 |
| 20 | 6 | Trevor Bayne | Ford | 23 | 395 | 0 | Running | 21 | 0 |
| 21 | 44 | Brian Scott | Ford | 34 | 395 | 0 | Running | 20 | 0 |
| 22 | 27 | Paul Menard | Chevrolet | 26 | 395 | 0 | Running | 19 | 0 |
| 23 | 34 | Chris Buescher | Ford | 16 | 394 | 0 | Running | 18 | 0 |
| 24 | 15 | Clint Bowyer | Chevrolet | 28 | 394 | 0 | Running | 17 | 0 |
| 25 | 42 | Kyle Larson | Chevrolet | 12 | 394 | 0 | Running | 16 | 0 |
| 26 | 13 | Casey Mears | Chevrolet | 29 | 394 | 0 | Running | 15 | 0 |
| 27 | 83 | Matt DiBenedetto | Toyota | 35 | 393 | 0 | Running | 14 | 0 |
| 28 | 10 | Danica Patrick | Chevrolet | 24 | 393 | 0 | Running | 13 | 0 |
| 29 | 38 | Landon Cassill | Ford | 31 | 392 | 0 | Running | 12 | 0 |
| 30 | 23 | David Ragan | Toyota | 32 | 392 | 0 | Running | 11 | 0 |
| 31 | 7 | Regan Smith | Chevrolet | 33 | 391 | 0 | Running | 10 | 0 |
| 32 | 95 | Ty Dillon | Chevrolet | 30 | 390 | 0 | Running | 0 | 0 |
| 33 | 46 | Michael Annett | Chevrolet | 37 | 387 | 0 | Running | 8 | 0 |
| 34 | 98 | Timmy Hill | Chevrolet | 36 | 386 | 0 | Running | 0 | 0 |
| 35 | 55 | Reed Sorenson | Toyota | 39 | 385 | 0 | Running | 6 | 0 |
| 36 | 32 | Jeffrey Earnhardt | Ford | 38 | 384 | 0 | Running | 5 | 0 |
| 37 | 4 | Kevin Harvick | Chevrolet | 6 | 354 | 0 | Running | 4 | 0 |
| 38 | 21 | Ryan Blaney | Ford | 20 | 281 | 0 | Running | 3 | 0 |
| 39 | 30 | Josh Wise | Chevrolet | 40 | 196 | 0 | Engine | 2 | 0 |
| 40 | 1 | Jamie McMurray | Chevrolet | 13 | 192 | 0 | Engine | 1 | 0 |
STANDINGS
| | | | | | | | | |
| --- | --- | --- | --- | --- | --- | --- | --- | --- |
| POS | DRIVER | POINTS | BEHIND | STARTS | WINS | TOP 5 | TOP 10 | DNF |
| 1 | Martin Truex Jr | 3000 | Leader | 29 | 4 | 7 | 15 | 1 |
| 2 | Kevin Harvick | 3000 | Leader | 29 | 3 | 14 | 22 | 2 |
| 3 | Kyle Busch | 3000 | Leader | 29 | 4 | 13 | 19 | 5 |
| 4 | Matt Kenseth | 3000 | Leader | 29 | 2 | 6 | 14 | 4 |
| 5 | Joey Logano | 3000 | Leader | 29 | 1 | 11 | 20 | 3 |
| 6 | Chase Elliott | 3000 | Leader | 29 | 0 | 9 | 15 | 1 |
| 7 | Brad Keselowski | 3000 | Leader | 29 | 4 | 15 | 20 | 0 |
| 8 | Kurt Busch | 3000 | Leader | 29 | 1 | 7 | 18 | 2 |
| 9 | Denny Hamlin | 3000 | Leader | 29 | 3 | 10 | 17 | 3 |
| 10 | Carl Edwards | 3000 | Leader | 29 | 2 | 7 | 16 | 5 |
| 11 | Jimmie Johnson | 3000 | Leader | 29 | 2 | 7 | 12 | 4 |
| 12 | Austin Dillon | 3000 | Leader | 29 | 0 | 4 | 11 | 1 |
| 13 | Tony Stewart | 2074 | –926 | 21 | 1 | 5 | 7 | 4 |
| 14 | Kyle Larson | 2073 | –927 | 29 | 1 | 7 | 11 | 2 |
| 15 | Jamie McMurray | 2053 | –947 | 29 | 0 | 1 | 9 | 2 |
| 16 | Chris Buescher | 2045 | –955 | 29 | 1 | 2 | 2 | 4 |
| 17 | Kasey Kahne | 728 | –2272 | 29 | 0 | 2 | 10 | 1 |
| 18 | Ryan Newman | 700 | –2300 | 29 | 0 | 1 | 8 | 2 |
| 19 | AJ Allmendinger | 649 | –2351 | 29 | 0 | 2 | 5 | 3 |
| 20 | Ryan Blaney | 645 | –2355 | 29 | 0 | 3 | 8 | 2 |
| 21 | Ricky Stenhouse Jr | 637 | –2363 | 29 | 0 | 3 | 5 | 3 |
| 22 | Trevor Bayne | 628 | –2372 | 29 | 0 | 2 | 5 | 2 |
| 23 | Danica Patrick | 547 | –2453 | 29 | 0 | 0 | 0 | 3 |
| 24 | Greg Biffle | 542 | –2458 | 29 | 0 | 1 | 3 | 6 |
| 25 | Paul Menard | 535 | –2465 | 29 | 0 | 0 | 2 | 5 |
| 26 | Aric Almirola | 513 | –2487 | 29 | 0 | 0 | 0 | 5 |
| 27 | Clint Bowyer | 501 | –2499 | 29 | 0 | 0 | 3 | 2 |
| 28 | Casey Mears | 466 | –2534 | 29 | 0 | 0 | 0 | 0 |
| 29 | Dale Earnhardt Jr | 461 | –2539 | 18 | 0 | 5 | 6 | 4 |
| 30 | Landon Cassill | 409 | –2591 | 29 | 0 | 0 | 0 | 1 |
| 31 | David Ragan | 380 | –2620 | 29 | 0 | 0 | 0 | 5 |
| 32 | Regan Smith | 360 | –2640 | 28 | 0 | 1 | 2 | 5 |
| 33 | Brian Scott | 352 | –2648 | 29 | 0 | 0 | 0 | 5 |
| 34 | Michael McDowell | 350 | –2650 | 24 | 0 | 0 | 1 | 2 |
| 35 | Matt DiBenedetto | 300 | –2700 | 29 | 0 | 0 | 1 | 9 |
| 36 | Cole Whitt | 254 | –2746 | 24 | 0 | 0 | 0 | 5 |
| 37 | Michael Annett | 250 | –2750 | 28 | 0 | 0 | 0 | 4 |
| 38 | Jeff Gordon | 183 | –2817 | 7 | 0 | 0 | 1 | 0 |
| 39 | Josh Wise | 153 | –2847 | 25 | 0 | 0 | 0 | 6 |
| 40 | Reed Sorenson | 151 | –2849 | 21 | 0 | 0 | 0 | 4 |
| 41 | Jeffrey Earnhardt | 104 | –2896 | 16 | 0 | 0 | 0 | 2 |
| 42 | Brian Vickers | 86 | –2914 | 5 | 0 | 0 | 1 | 1 |
| 43 | Bobby Labonte | 51 | –2949 | 3 | 0 | 0 | 0 | 0 |
| 44 | David Gilliland | 46 | –2954 | 2 | 0 | 0 | 0 | 0 |
| 45 | Michael Waltrip | 42 | –2958 | 2 | 0 | 0 | 0 | 0 |
| 46 | Boris Said | 17 | –2983 | 1 | 0 | 0 | 0 | 0 |
| 47 | Patrick Carpentier | 11 | –2989 | 2 | 0 | 0 | 0 | 0 |
| 48 | Eddie MacDonald | 5 | –2995 | 1 | 0 | 0 | 0 | 0 |
| 49 | Alex Kennedy | 5 | –2995 | 1 | 0 | 0 | 0 | 1 |
| 50 | Robert Richardson | 3 | –2997 | 1 | 0 | 0 | 0 | 1 |
| 51 | Alex Bowman | 0 | –3000 | 4 | 0 | 0 | 1 | 0 |
| 52 | Ty Dillon | 0 | –3000 | 10 | 0 | 0 | 0 | 0 |
| 53 | Dylan Lupton | 0 | –3000 | 2 | 0 | 0 | 0 | 0 |
| 54 | Jeb Burton | 0 | –3000 | 2 | 0 | 0 | 0 | 0 |
| 55 | Joey Gase | 0 | –3000 | 4 | 0 | 0 | 0 | 0 |
| 56 | Ryan Ellis | 0 | –3000 | 3 | 0 | 0 | 0 | 0 |
| 57 | Timmy Hill | 0 | –3000 | 1 | 0 | 0 | 0 | 0 |
| 58 | Justin Allgaier | 0 | –3000 | 1 | 0 | 0 | 0 | 1 |
| 59 | Cody Ware | 0 | –3000 | 0 | 0 | 0 | 0 | 0 |