Vettel receives grid penalty for Sepang clash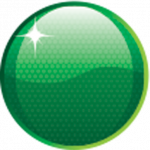 Sebastian Vettel will carry a three place grid penalty into the Japanese Grand Prix for causing an opening lap crash at Sepang.
Stewards deemed the four-time world champion at fault after his Ferrari made contact with the Red Bull of Max Verstappen at Turn 1, before tapping the Mercedes of Nico Rosberg into a spin.
Vettel retired from the race immediately after the clash while Verstappen went on to finish second with Rosberg recovering to third.
Verstappen labelled the move 'ridiculous' while Rosberg felt his countryman was 'out of control' as the field headed into the first corner.
Following a post-race investigation, Vettel was handed a three place penalty to be taken at Suzuka next weekend along with two penalty points on his licence.
"Having thoroughly reviewed the video and having spoken to the driver concerned, the Stewards determined that although the cars involved in the incident were all moving at relatively similar speeds, the driver of Car 5 ( Vettel) made a small error entering to the inside of turn 1 that led to the contact with Car 6 (Rosberg)," read a statement from the stewards.